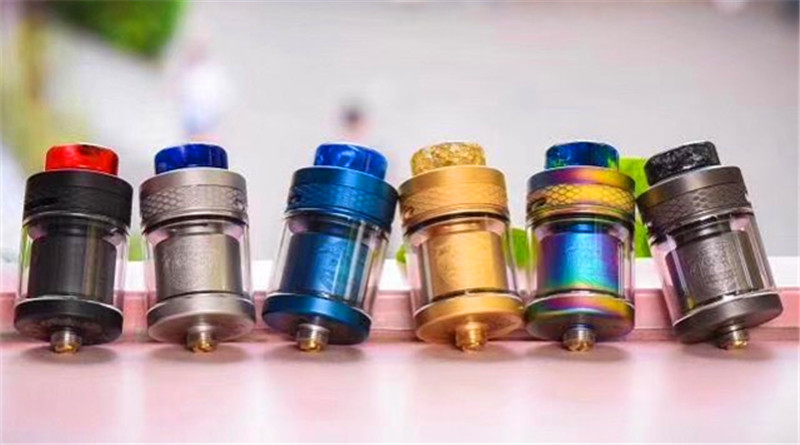 Todays review is on the Serpent Elevate by Wotofo. The Rta was sent to me for review purpose by Cortana @Healthcabin. So as usuall i would like to thank Cortana for sending me the Serpent Elevate. Thank you Cortana.
My review is my personal unbiased opinion.
Whats in the box
1X Serpent Elevate RTA
1X flathead screw driver
1X pares. ( grub, screws, orings, and a tool to help set your coil in position)
1X 4.5ml
1X bag of shoelace type wicks
1X extra smokey drip tip
1X 510 drip tip adapter
2X Framed staple clapton coils
1X User Manual
1X coil leg measure and trim similar to a coily tool.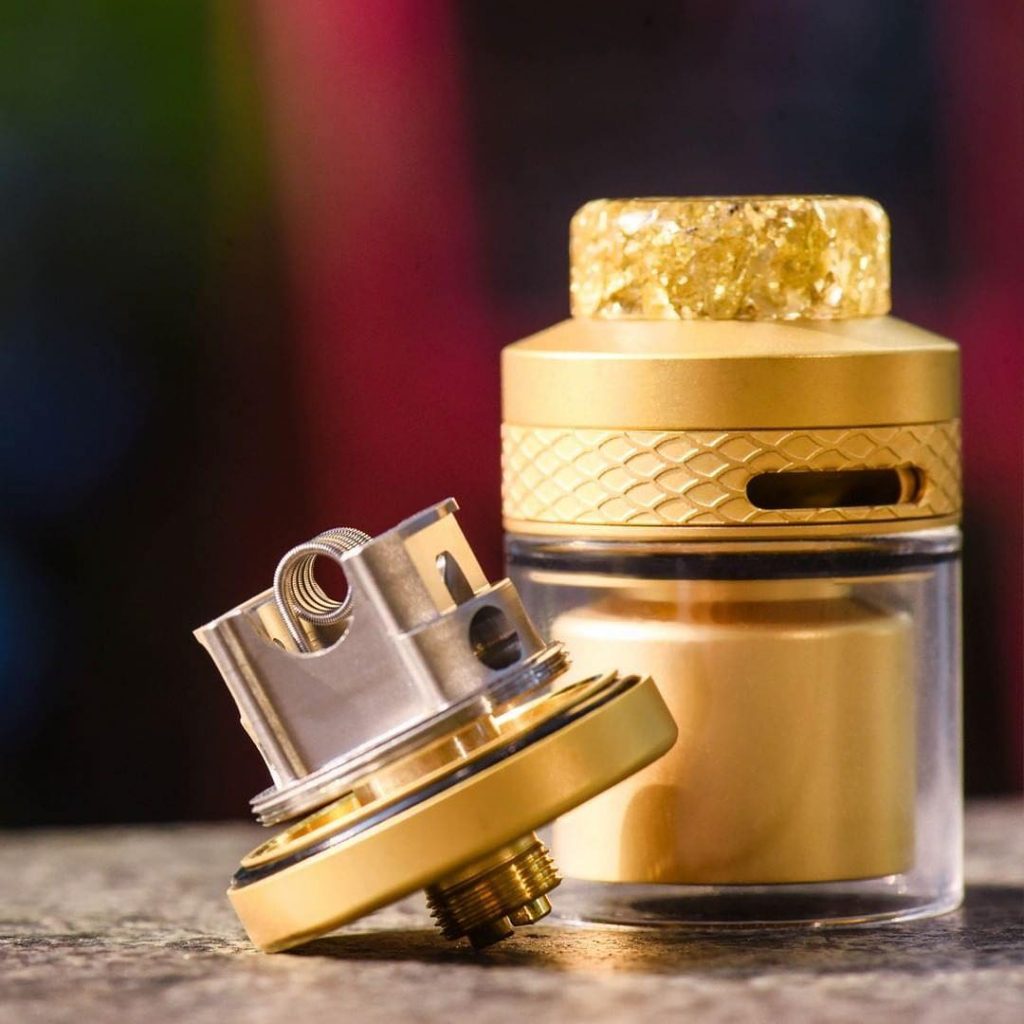 Stats
Height 46mm
Diameter: 24mm
Threading: 510 thread
E-liquid Capacity: 3.5ml
Filling Method: Top filling
Airflow Type: Adjustable top airflow
Insulator Material: German PEEK
After seeing good things about the Serpent Elevate and the fact i still use a Serpent mini quite often i couldn't refuse the opportunity to review the Serpent Elevate, I am so happy i did.
Top airflow makes this a leak free tank now that's what we all wish for is it not. The airflow is a clever idea air goes in at the top sideways then travels down and splits at the base. Some air goes in from the side of the coils and some comes in under the coil.
The single coil base is designed to shorten the delivery path of vapour and is simple to build on no matter which way you wrap your coil as it has for screws but only room for 1 coil. Wicking is also so simple just use enough wick to cover the whole port but avoid packing the cotton in to the port as the cotton needs room to soak up liquid. Wotofo have used a similar deck to the Recurve rta . The tank is also top fill with 2 large kidney holes under the cap which i like as i use larger needle tip bottles mostly. A touch i did like in the Serpent elevate package is the fact they included a tool for cutting your coils legs exactly how you need them and the longer flathead screwdriver is better than the old little blue screwdrivers, plus that tool for getting your coil positioned which is another thing where Wotofo have put thought into the making. Thumbs up for that too.
The airflow ring is like a Serpent textured ring that helps make gripping easier. the airflow doesn't rotate 360 degrees it moves to full open then has to be turned back to cut down the airflow.
Put the tank all back together add juice and you have FLAVOUR, and i mean good flavour. As some members know my favourite RTA is the Advken Manta which is duel coil, the Serpent Elevate is a single coil but its really close to the Manta. So you know why i said i have been so happy.
I have a 0.33 ss clapton coil 3mm diameter and have been using a moderate 42 watts mostly with the Serpent Elevate and it's been fantastic no leaking , no dry hits and no gurgling and it was also the same fantastic flavour using the RTA in temp control.
6 different colours are available too.

Pro's
No Leaking
No dry hits
No gurgling
easy to build and wick
large kidney holes for juice refills
Flavour, flavour, flavour
everything you need is included in the box even the coiling tool
Cons
I have none and i won't make any up.
Conclusion
The Serpent Elevate is one of my favourite Rta's so far and will get a lot of use. It's simplicity to build and wick is a breath of fresh air But it's the flavour i can't stop saying it but it is amazingly good. As mentioned i can't find a thing to say is a con but others may. Wotofo have a winning RTA with the Serpent Elevate so if you are in the market for a new RTA i would put it on your shortlist of contenders.
Thanks for reading and i hope you found it helpful.