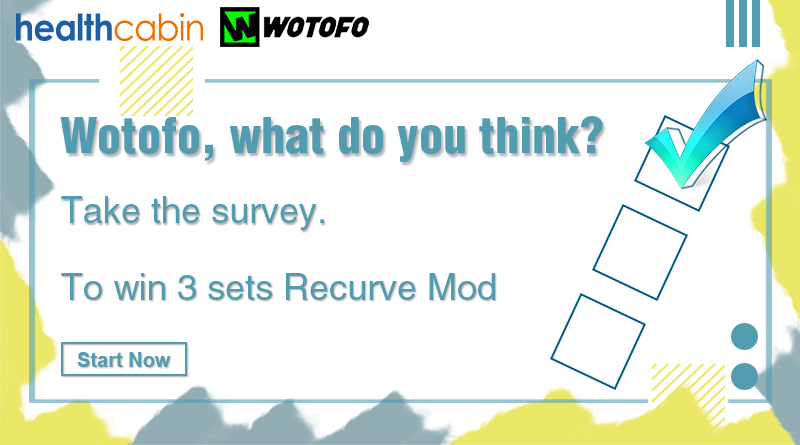 Winner Announcement
Hi, let's congratulate to the following 3 winners, the confirmation email has been send.
casper****@gmail.com
hrsc2****@blueyonder.co.uk
lars.girh****@gmail.com
Thank you all for joinning. Latest giveaway here, good luck!
//////////////////////////////////////////////////////////////////////
Dear customer,
To provide you with better service and shopping experience, we teamed with WOTOFO to make this survey. We will choose 3 winners to gift the Recurve Squonk Mod on 31st Aug.
For all the participants, you will get 20%off coupon to buy WOTOFO products when complete the survey.
The Recurve Squonk is the follow-up collaboration between Wotofo and Mike Vapes.
Features: It is an 80W mech mod level squonk mod, an unregulated mod with full safety features. Powered by a single 18650, 20650, 20700, or 21700 battery under working voltage of 3.2-4.2 volts. The mod combines the essence of beautiful curves and ergonomics seamlessly and delivers a fantastic smooth feel with special rubber coating.
Click here to complete the survey