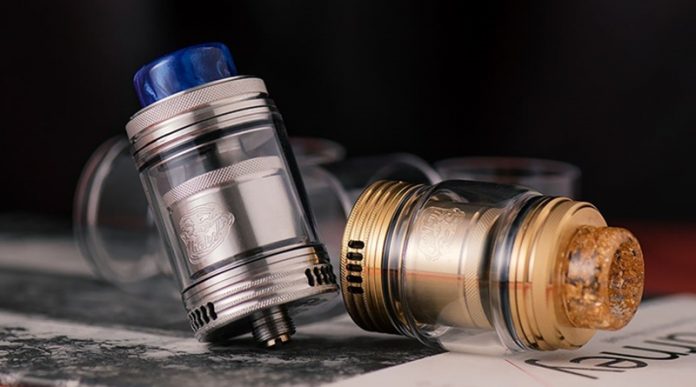 I received Wotofo Troll X rta from health cabin for the purpose of this review.
Wotofo the troll x rta colors:
– Blue Metal
– Blue
– Gold
– Rainbow
– SS
– Black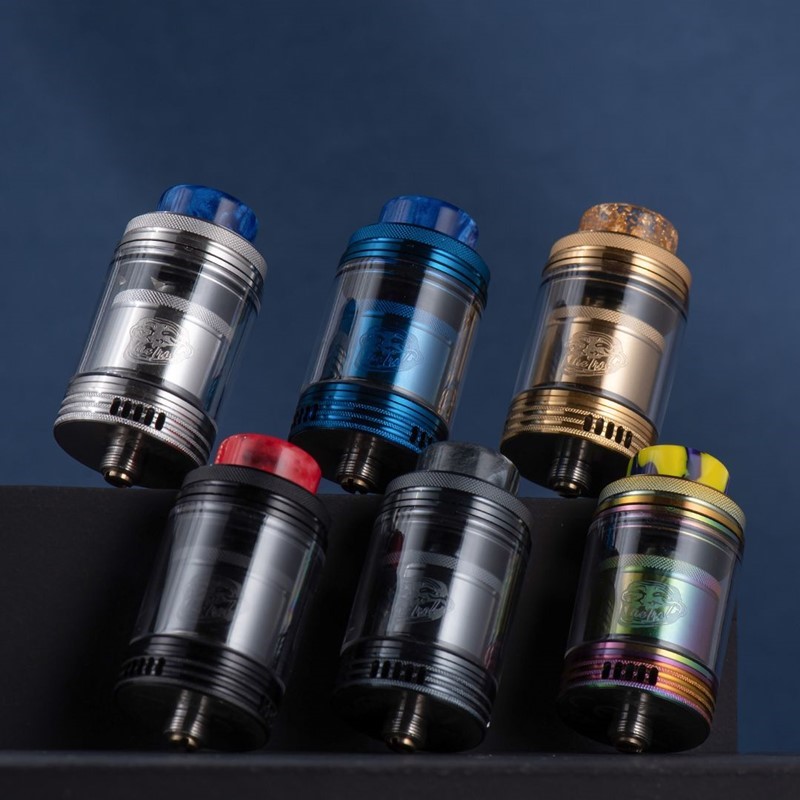 1* The Troll X RTA
2* Framed Staple Clapton (0.33Ω Ni80)
2* 3mm Thick Cotton Strip
2* Airflow Insert (1 pre-installed)
1* 4.4ml Bubble Glass Tube
1* Coil Trimming Tool
1* Cross Head Screwdriver
1* Accessory Bag
1* User Manual
Height: 36mm (without drip tip & 510 pin)
Deck Diameter: 24mm
Drip Tip: 810 resin drip tip
E-liquid Capacity: 3ml/4.4ml
Filling Method: Top filling
Airflow Type: Bottom airflow
Coil Type: Single/Dual Coil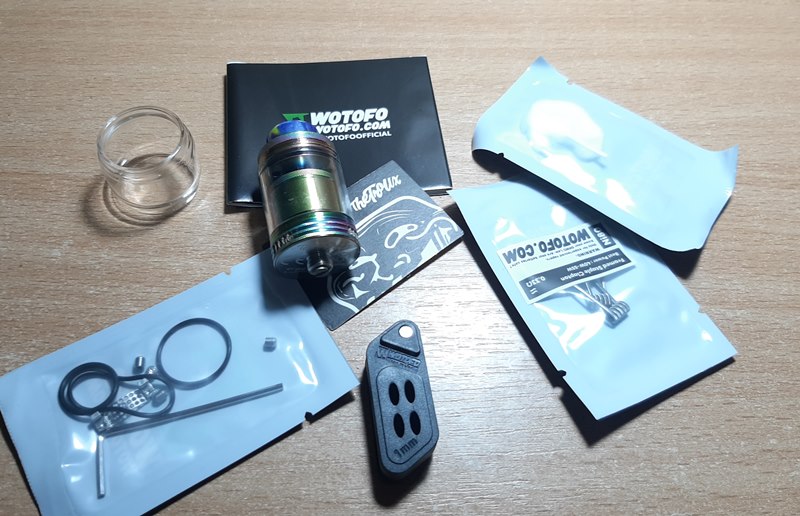 Troll x rta is atomizer that you can use with one or with two coils. This atomizer comes in really nice package where you will receive coils, cotton, two tanks, airflow adapters, coil tool. This atomizer is 24mm in diameter and build quality is solid.
Atomizer comes with 810 drip tip and this drip tip is resin drip tip, in my opinion the drip tip is really comfortable for using, I like it a lot and I use it here. In case that you don't like this drip tip you can use here any other 810 drip tip without any problems.
This is a top fill atomizer and this fill system is pretty simple. On the top cap you can see the arrow and you need to push there top cap in order to open it. When you push it you will see the fill hole, on the fill hole you can see protection which is nice. You can pretty much easy fill the atomizer.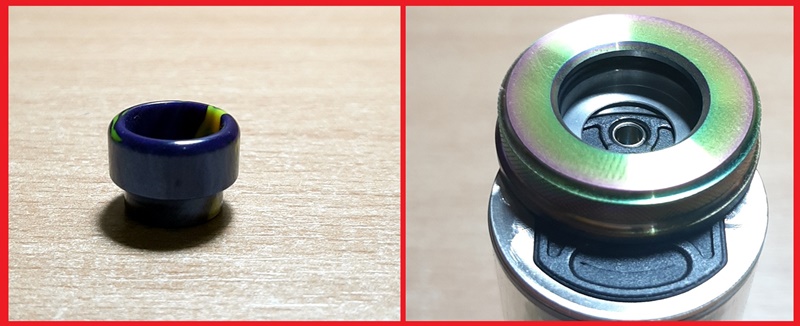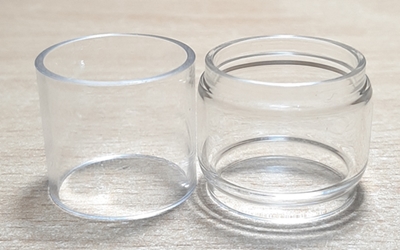 You will receive troll x with two different tanks which is nice, you will receive regular tank and you will receive bubble tank. Capacity of the atomizer with regular tank is 3ml and capacity with bubble tank is 4.4ml which is really good capacity in my opinion. Tank stays really nice in the place when you take off the base so you can change coil or cotton when you have e liquid in the tank.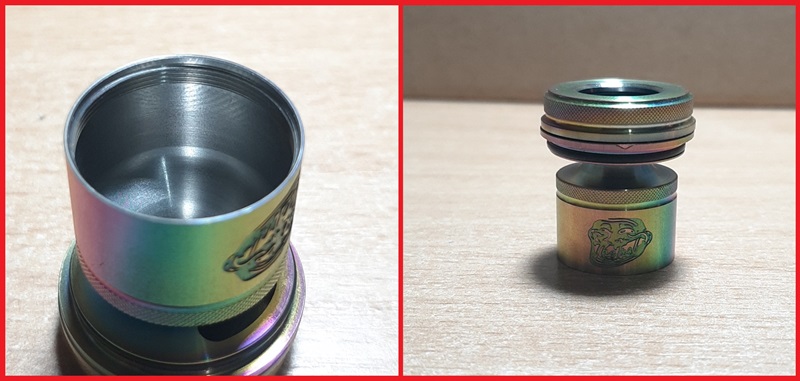 On the base you can see 4 screws for coil leads and as I said you can use this atomizer with one coil or with two coils. In the package you will receive coils and cotton that you can use here if you don't have. In the package you will also receive tool that you can use to measure the coil leads. If you use this atomizer with two coils it is best to clip coil leads on 6mm.
On this atomizer you can change the airflow under the coil which I really like. On the picture you can see how each airflow adapter looks, personally I like honeycomb airflow better. You can pretty much easy change the airflow adapters on this atomizer.
On the base you can see the airflow control ring and on the base you can see 3 slots with airflow holes, really nice in my opinion. On each slot you can see 5 airflow holes. When you adjusting the airflow what you adjust on one slot it will be the same on all 3 slots. You can pretty much easy adjust the airflow on the atomizer.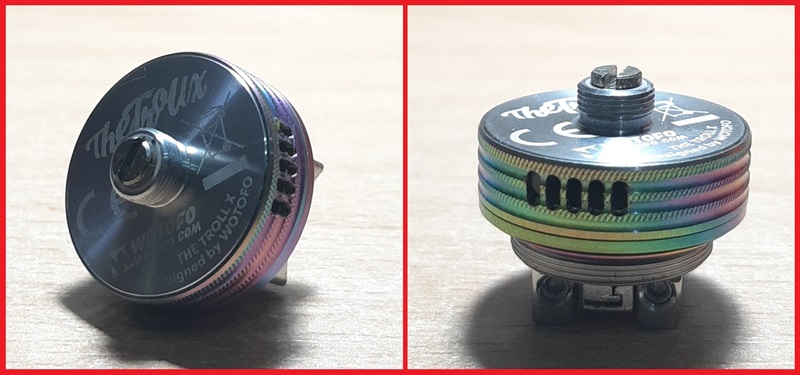 My Thoughts
Let me start with the package. In the package you will receive bubble tank, coils, cotton, coil tool and two airflow adapters but you will not receive spare protection for fill hole. You can pretty much easy fill the tank here and protection on the fill hole will protect it from leaking on the top. Drip tip is very good in my opinion and I like to use it here. With buble tank capacity of the atomizer is 4.4ml which is great capacity. You can use this atomizer with one or with two coils which is nice, personally I like it with two cols. Flavor with two coils is very good in my opinion. I use this atomizer with honeycomb adapter and airflow is really good in my opinion. You can easily replace the airflow adapters here. Building and wicking is simple and I belive you will have no problems because tool from the pacakge will help you. You can expect a lot of airflow here and I like to close one hole on each side.
Cons
They should include spare protection for fill hole in the package
Pros
Good drip tip
Easy to fill
Capacity 4.4ml
You can replace the coil or cotton while you have liquid in the tank
Easy to build and wick
Good flavor
Good airflow
Airflow adapters
Coils and cotton in the pacakge
Thanks Health Cabin
HealthCabin is also one of the biggest vape wholesale distributors in China, if you're a vape business owner, just contact them to get competitive wholesale price.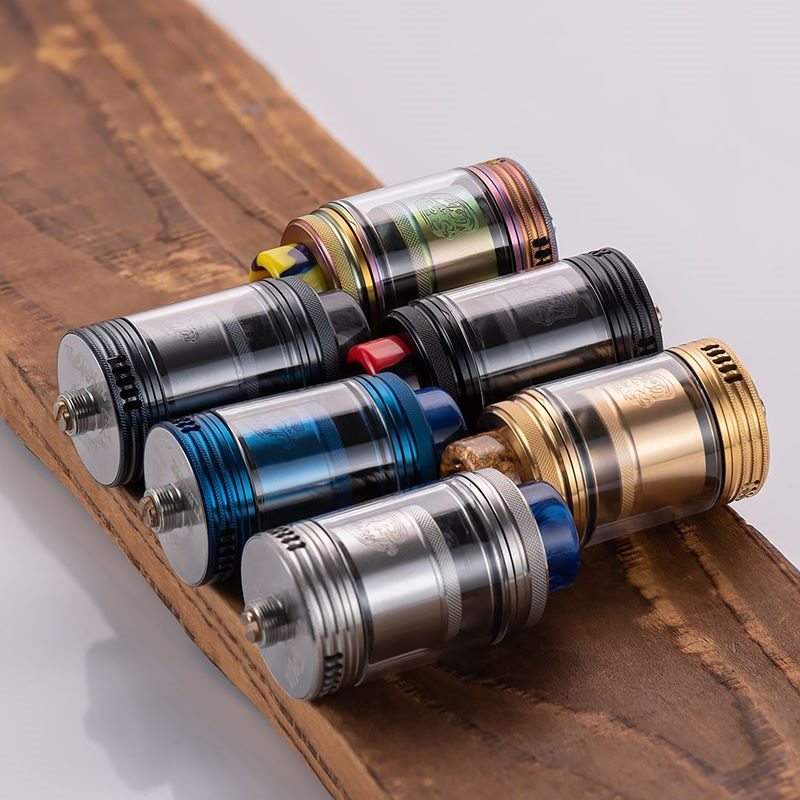 This review was written by Nenad from Vapingunderground, click to view original review there with more photos.