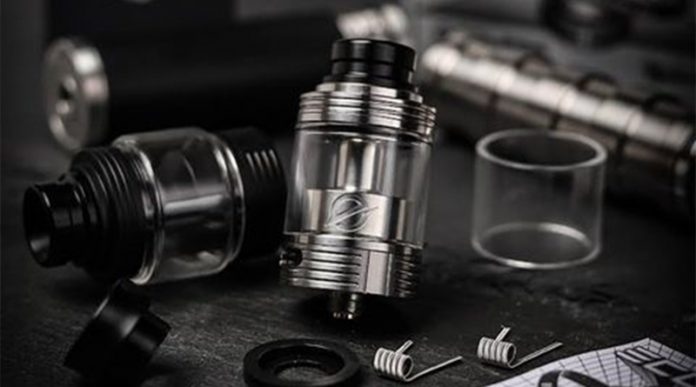 Today for review we have the Eclipse RTA by Yachtvape & Mike Vapes which was kindly sent to me by Healthcabin. I have no affiliation with any of these people and nor am I paid to do reviews. They are all my own thoughts and other random events which occur in my head.
So what does the word Eclipse invoke in your mind? The celestial event? The song Total Eclipse of the Heart? The Eclipse jeans that were a thing briefly in the 90s? Whether or not you remember those jeans (maybe they were just a thing where I grew up) or if the Bonnie Tyler ballad makes you want to throw up then kick her off a cliff like me we're here to see if this RTA will eclipse the competition.

The outer box looks like an advert for a sci-fi film about vaping with Mike Vapes as the star but it's eye catching and kinda reminds me of the poster for the underrated sci-fi classic Event Horizon. When you open the box and empty the contents you'll find there's a lot in here to get you started, it looks like they've packed for any eventuality and you could repair your spaceship if needed and fly off amongst the stars.
In the box
Eclipse RTA, User Manual, 0.3ohm Pre-built coil, Extra 810 drip tip, 510 drip tip adapter, bubble glass, spare o-rings etc, some cotton and a coil leg measuring thingy doowop – I'm sure they have a proper name but hey what's life without whimsy.
The tank itself is stainless steel, 24mm diameter and holds 2ml or 3.5ml if you fit the devil's glass, sorry bubble glass, which I did obviously.
"You know nothing. Hell is only a word. The reality is much, much worse. Let me show you!" Weir, Event Horizon.
It's a nice looking tank, there's minimal branding and the lines on the top and bottom give a bit of extra grip when adjusting the bottom airflow or when twisting the top cap to open to fill. I think it's a good bit of design and I like the basic styling but beauty is in the eye of the beholder and all that so it'll be down to you or if you like it or if you are wrong. Taking the tank apart is easy enough, just unscrew the bottom to reveal the deck to build.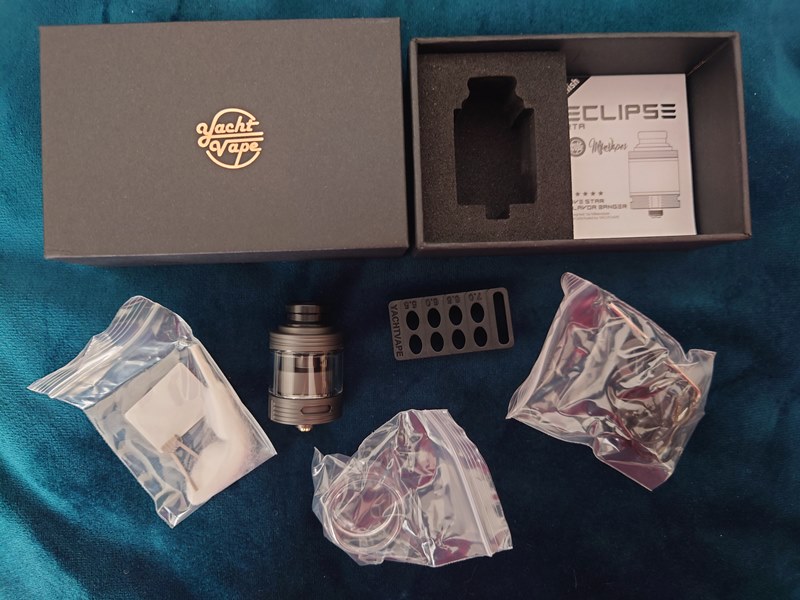 I decided to start off with the coil that came with it which is a 0.3ohm Ni80 clapton coil with a 3mm ID and I cut the legs to the recommended 6.5mm.
The post screws are hidden away and accessed via the airflow so make sure you fully open the airflow before using the provided allen key to unscrew. I found this a touch fiddly and was wary of unscrewing too much and the screw falling out and rattling round in the airflow so a couple of turns did the trick and the coil just fell into place and sat nicely in the deck surrounded by the honeycomb airflow. There are 4 slots on the deck so it doesn't matter which way you wind your coils which is a nice touch.
Wicking was a really simple affair, the lace of cotton that came with the tank slipped proved the perfect size so once in place I cut to the edge of the deck and poked into the wicking ports. It's all very straightforward and I found that the wicking is pretty forgiving.

"I created the Event Horizon to reach the stars, but she's gone much, much farther than that. She tore a hole in our universe, a gateway to another dimension. A dimension of pure chaos. Pure….evil. When she crossed over she was just a ship. But when she came back….she was alive! Look at her Miller, isn't she beautiful?" Weir, Event Horizon
All built and screwed back together now to fill, a quick quarter turn and the top comes off to reveal 3 large ports meaning you can use any bottle to fill this, size isn't an issue here as it'll take whatever you've got. I filled this with PV Secluded Sorbet, wait what? Where's the Unicorn Shake FM? That came later, that's what she said. I started at 20w with the airflow fully open and just like M-People I started moving on up. I've been vaping this for a while and I find that if I want to go RDL and have the airflow half closed then 34w is my sweet spot but I also like to open up the airflow and ramp up the wattage to 45w but what I can tell you is that either way there is flavour here in abundance. The airflow is nice and smooth but can be a little on the loud side but when the flavour is this good I just don't care.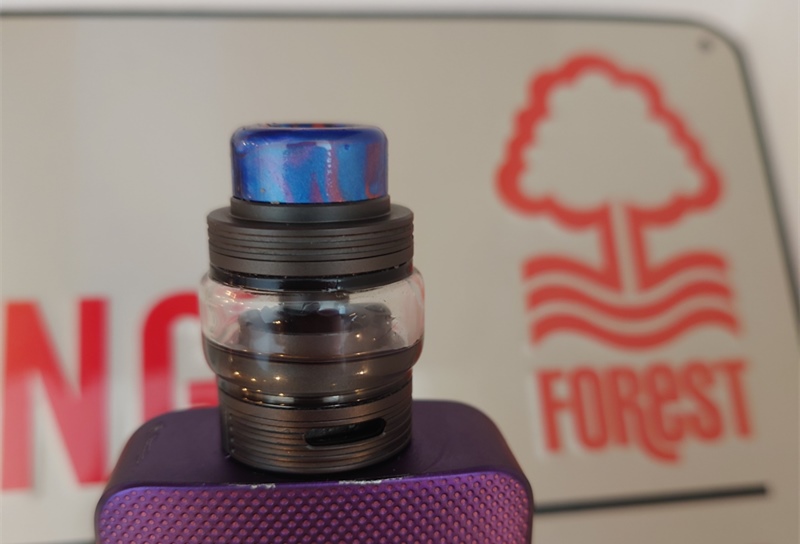 "I have such wonderful, wonderful things….to show you…." Claire, Event Horizon
Conclusion
In short, I really love this little flavour monster and have been using it every day since I got it. It's well designed, beautifully made, it's easy to build & wick and the flavour is superb. The honeycomb airflow and short chimney make the flavour really sing and the deck design means it can accommodate all kinds of coils and the wicking could not be simpler. Filling is easy and the included drip tip is nice and works wonderfully and it's great to have a tank provided with lots of spares, choice of glass and everything you need to get started. Coils provided with RTAs tend to be hit and miss, mainly miss, but the coil that comes with this is great, so much so I've already bought some more.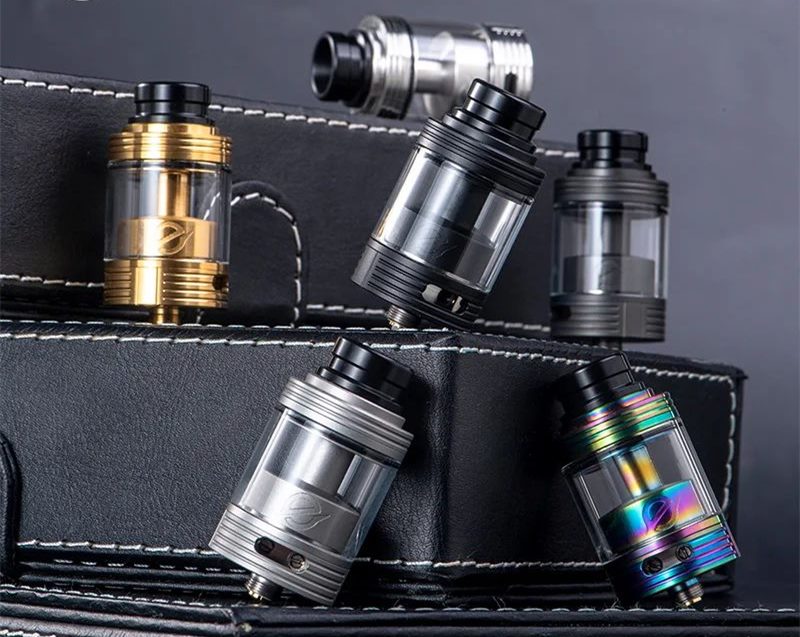 This review was written by Tim – ForestMagpie from POTV(Planet Of The Vapes), click to view original review.