10 Best High Wattage Box Mod Kits 2020
Previously we have listed the best box mods 2020 and best sub ohm tanks 2020, now here comes the best box mod kits 2020, a combination of box mod and sub ohm tank. Though the new small pod systems have swept the whole vaping market, it did not kill the box mod kits, there are significant amount of vapers still love the box mod kits. Again here comes the question, which is the best? The simplest way is to check with HealthCabin, we can help you significantly narrow your search. Also, you may see many different rankings in different vaping blogs who even donot sell vape products. While at HealthCabin, we are telling you the truth based on our sales data. Based on our actual sales quantity in 2020, here we list the top 10 high wattage box mod kits 2020 for your reference. This data will be changed every month based on our actual sales quantity.
Brand overview, the top 10 best high wattage box mod kits come from below 4 brands: Vaporesso, VOOPOO, Geekvape & Innokin, while Geekvape is the biggest winner in this section out of their outstanding Aegis Line.
Check our top 10 best high wattage box mod kits 2020, discount coupon code is available at the end of the post.
Top 10. Innokin Kroma-R 80W
The Innokin Kroma R Zlide Kit is a powerful and compact vape mod device that consists of an Innokin Kroma R Mod and an Innokin Zlide Tank. Powered by single 18650 batteries(not included), Kroma R has 80W high power, which can definitely satisfy the vapor chaser. In addition, the Kroma R Mod uses Innokin's proprietary chip with the most diverse features and all the most popular working modes. Enjoy great vaping with Wattage (6-80W) and Voltage (1-7.5V) outputs and Soft, Normal and Boost Modes. All important information is clearly displayed on the bright OLED screen including battery charge, wattage/voltage, coil resistance, puff count, voltage out and wattage lock. The Kroma-R features 2A MicroUSB quick charge and integrated safety protections. As for the Innokin Zlide Tank, it features 4mL e-juice capacity and features a convenient retractable top-fill design that is secured by a dripper locking system. Moreover, the Kroma-R is great for big cloud DTL vaping with the Ajax tank or enjoy intense MTL flavors with the full line of Z-coils and Platform series tanks.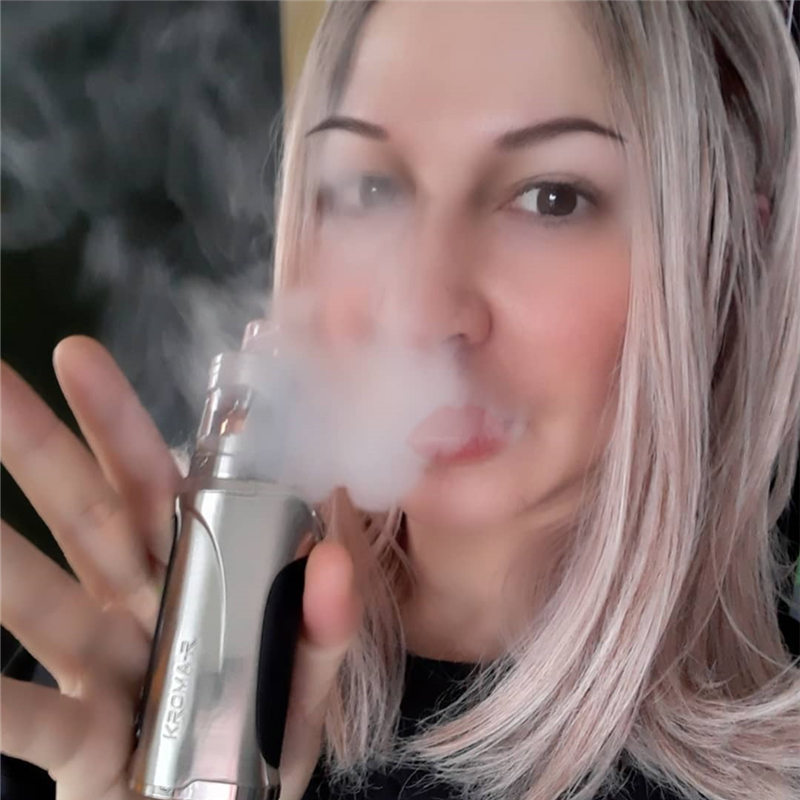 Innokin Kroma-R kit features & specifications:
Size: 131x 26x 40mm
Battery: Single 18650
Work Modes: VW, VV, Boost(Soft / Normal / Hard), Bypass, Curve Modes
Wattage range: 6.0W-80W
Tank: Zlide 4ml tank
Top 9. Vaporesso LUXE S 220W Kit
Vaporesso LUXE S Kit is newly updated from the original LUXE kit. LUXE S Kit is perfectly matched with SKRR S Tank which is updated with rich flavor, no spit back, and best leakage protection. Carrying out the breath-taking design and process, Improved secondary flow air distribution and powerful OMNIboard 4.2, LUXE S Kit enables you to vape even wilder than LUXE with SKRR-S tank, which pursues even better flavor and better leak protection. Vaporesso LUXE S Kit provides with 8ml juice capacity which is pretty large and enough to support the whole day. LUXE S is supported by dual 18650 batteries, it is powerful and can fire up to max output 220W.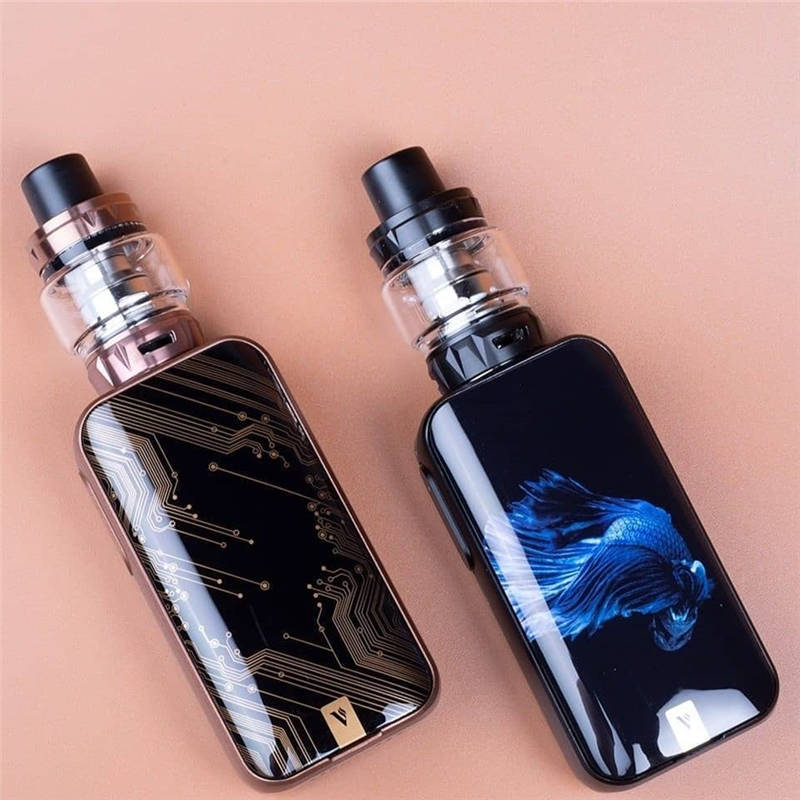 Vaporesso LUXE S kit features & specifications:
Tank: SKRR-S
Tank capacity: 8ml
Display: 2 inch TFT color screen
Battery: 2*18650 (Not Included)
Power Range: 5-220W
We may not see the LUXE S in this list soon, as Vaporesso upgraded it to LUXE II 220W Box Mod Kit with NRG-S Tank.
Top 8. Voopoo Argus GT 160W Kit
Argus GT Kit is a lastest products from Voopoo. It is driven by dual 18650 batteries which can deliver up to 160W of power. And it is compatible with all PnP Coils. It equips the new GENE.TT chip, which is the perfect combination of performance and fun, has the powerful performance of fast ignition and high burst, and also provides intelligent functions such as SMART and TC mode(TI/NI/SS).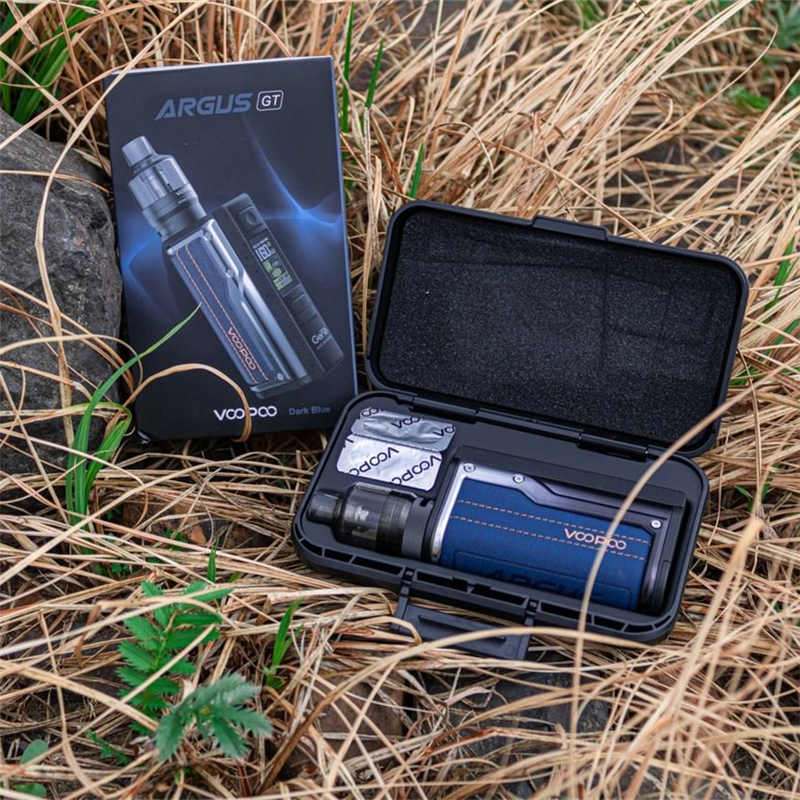 Voopoo Argus GT 160W kit features & specifications:
160W Max Power Output
Transformable PnP Pod Tank
Temperature Control Mode
Dual 18650 Battery
Compatible with All PnP Coils
As the Argus GT was just released for no more than 2 months, we believe it will have a new place in our top 5 best box mod kits soon.
Top 7. Voopoo Drag 2 Refresh Edition
Voopoo Drag 2 Refresh Edition Kit is the new version of Drag 2 that comes with 4.5ml PnP Pod Tank and inherits the classic design of Drag 2. It is powered by dual 18650 batteries with 177W max power. Featuring innovative GENE.FIT Chip, it will provide fast ignition and high burst and support intelligent identification of coil to preventing the coil from burning out. In addition, the FIT mode will bring you better vaping experience with its safety design and long battery life. The PnP Pod Tank can flexibly switch between Pod and Tank and is designed with powerful magnetic absorption that makes coil replacement and oil filling never so simple. The adjustable air 510 base matches almost all of your devices. Drag 2 Refresh Edition is equipped with PnP-VM5 0.2ohm Coil and PnP-VM6 0.15ohm Coil. What's more, it is compatible with all PnP Coils.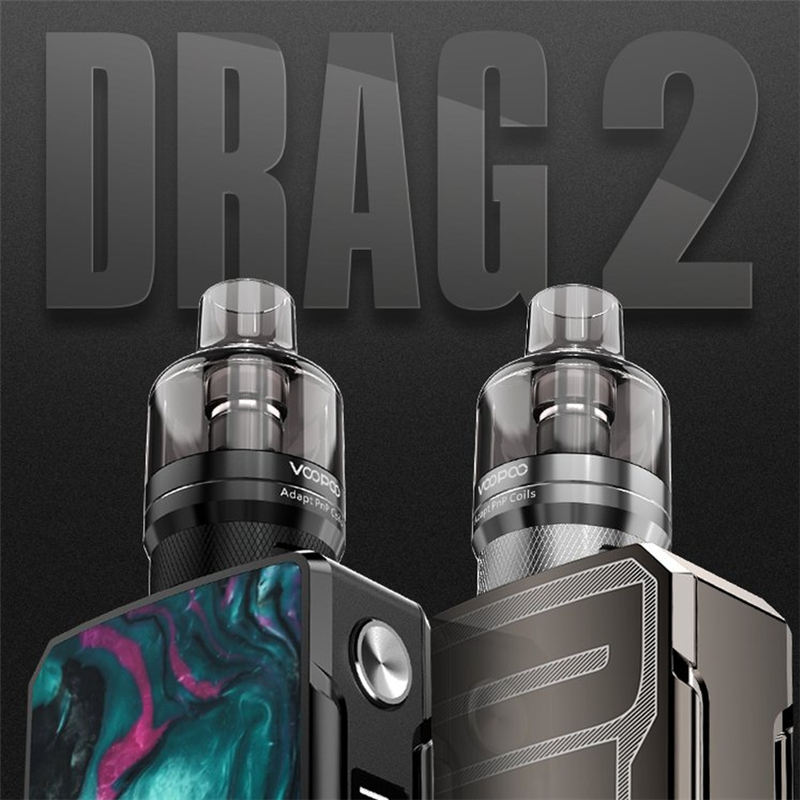 Voopoo Drag 2 Refresh Edition features & specifications:
Innovative GENE.FIT Chip
Transformable PnP Pod Tank
Powered by dual 18650 batteries
Max 177W output
Balance charge with different brand battery
Compatible with all PnP Coils
The new PnP pod tank changed the game of Voopoo kits out of its excellent performance with lots of coil options and cheap price. Drag box mod users will be happy to buy the new PnP edition. So we believe it will have a better ranking next time.
Top 6. Geekvape Aegis Max 100W Kit
Geekvape Aegis Max 100W Kit consists of Geekvape Aegis Max Mod and Zeus Sub Ohm Tank 5ml. Equipped with AS 100 chipset and constructed from durable zinc-aluminum alloy, Aegis Max kit features IP67 waterproof/ shockproof/ dustproof, is compatible with 21700/ 18650 battery, and has Power(VW)/ VPC/ TC/ TCR/ Bypass five working modes in option. Together with Zeus Sub Ohm Tank, which utilizes the technology of GV Mesh coil system to optimize flavor and vapor production, the Aegis Max starter kit will be a perfect device for vapers on the go.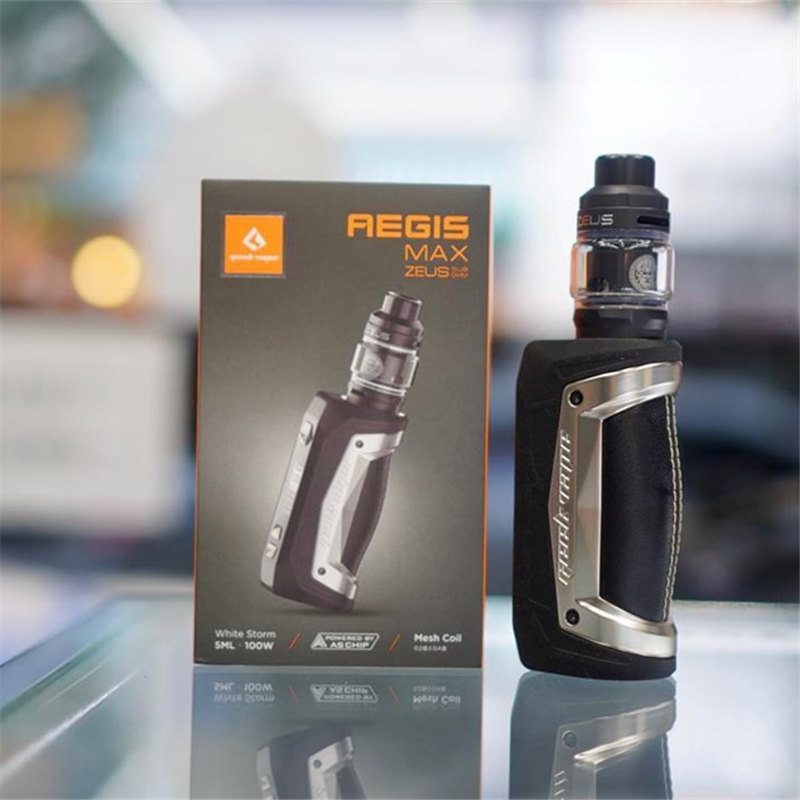 Geekvape Aegis Max Kit features & specifications:
Five working modes in option
AS 100 chipset with 100W output
Compatible with 21700/ 18650 battery
IP67 waterproof, shockproof and dustproof
Direct top airflow and top-to-bottom airflow
Quick slide coil and upgraded fill port design
Top 5. Geekvape Aegis Mini 80W Kit
The Geekvape Aegis Mini is designed to be the most durable mod with extreme water, shock and dust protections. This mini beast is equipped with the advanced AS chipset, it powers from 5W to 80W and produces an outstanding power output accuracy in both power mode and temperature control mode. The mixture of alloy, leather and SLI silicon provides intense durability and great ergonomics. It is very compact and built in with a decent 2200mAh battery.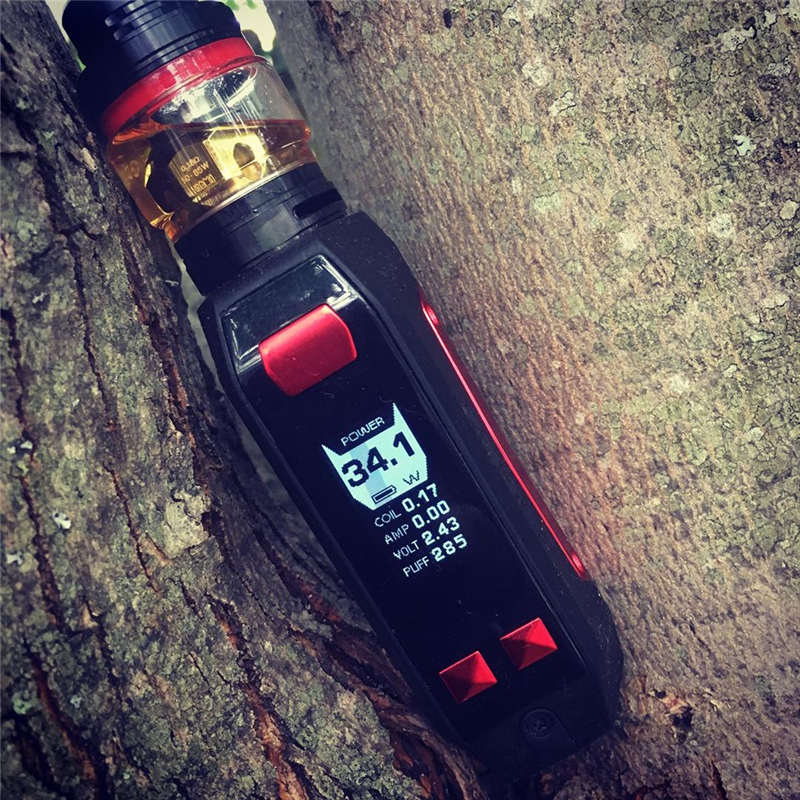 Geekvape Aegis Mini Kit features & specifications:
Tank: Cerberus Sub Ohm Tank
Tank Capacity: 5.5ml
Maximum Power Output: 80w
Battery: 2200mah Built-In Battery
Display: With Display Screen
Filling: Top Filling
Coil Type: Super Mesh X2 Coil 0.3ohm
Actually, the Aegis Mini has been released for over a year, while it ranks in our top 5 list, it is not easy for a vape kit.
Top 4. Geekvape Aegis X 200W Kit
Another Geekvape kit! Aegis X Kit comes with a 2.4-inch OLED screen, it also has IP67 waterproof/shockproof/dustproof function, and an innovative battery balancing charging with battery protection, and user experience. Aegis X is the most advanced dual battery device to date. Powered with the new AS 2.0 chipset that is twice more powerful and accurate.
There are 2 versions of Aegis X kit: one came with a Cerberus tank, another one came with a Zeus tank. Both versions are our best sellers!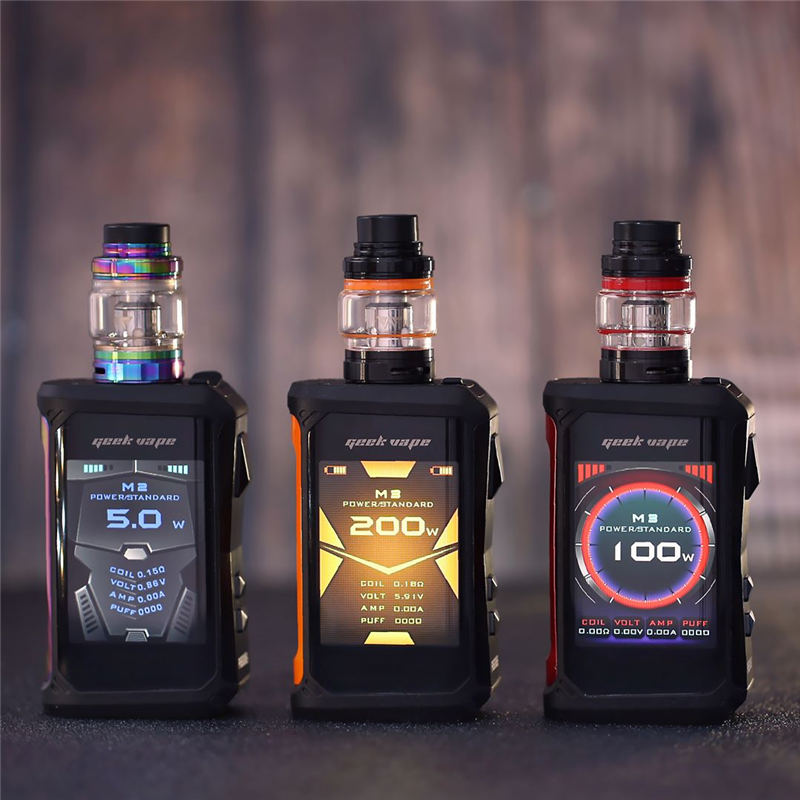 Geekvape Aegis X Kit features & specifications:
IP67 waterproof /shockproof/dustproof
AS 2.0 Chipset
2.4 inch OLED screen for vivid display
Dual 18650 battery for 5-200W
Zeus sub ohm tank or Cerberus tank
Out of its excellent performance, the Aegis X kit will keep its plae in our top 5 list.
Top 3. Geekvape Aegis Solo 100W Kit
Geekvape Aegis Solo Kit consists of a Aegis Solo Mod and a Cerberus Tank. Powered by a high-amp 18650 battery and the latest AS Chipset, the mod is capable of 100W maximum power output with 10ms quick firing speed and various working modes. Inheriting the waterproof, shockproof and dustproof features from the original Aegis, it adopts a smaller and lighter chassis with remarkable durability and comfortable hand feeling. In addition, there is a 0.96 inch LED display screen to show the vaping data clearly and the mod also supports quick USB charging along with multiple safety protections. As for the Cerberus Tank, it features a large 5.5ml capacity, convenient top filling system, and dual adjustable bottom airflow control. And it comes with a 0.3ohm Super Mesh X2 Coil rated at 30W to 45W, bringing you an incredible vaping experience with dense flavor and massive vapor.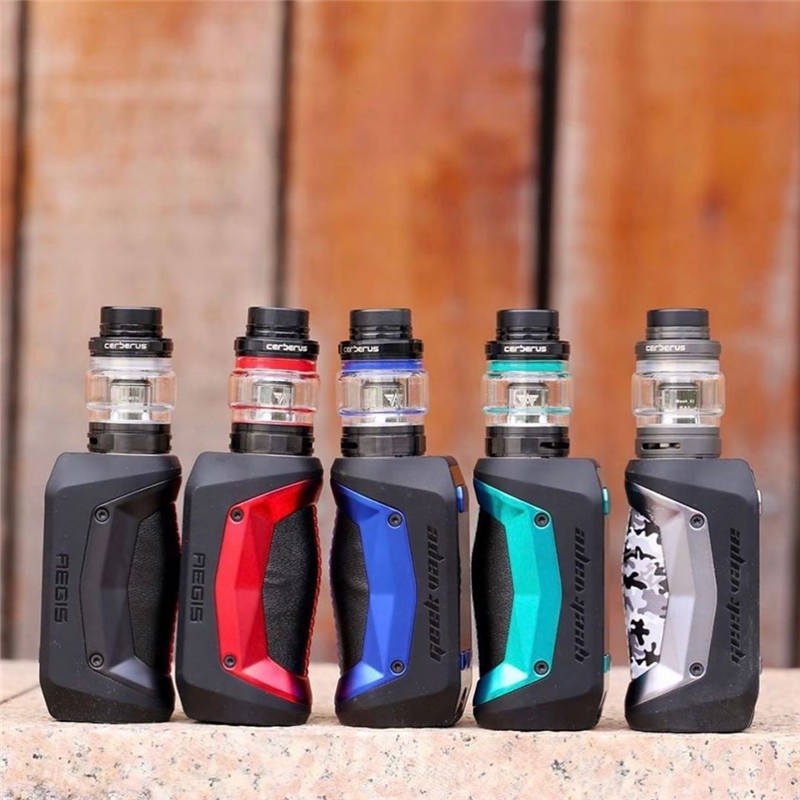 Geekvape Aegis Solo Kit features & specifications:
Size: 128 x 31 x 41mm
Material: Three Proofing
Battery: External Single 18650 Cell (not included)
Output Wattage: 5-100W
Display: 0.96 inch
Tank Capacity: 5.5ml
Overall, the Geekvape Aegis Series are very good products with long life span, you cannot go wrong to buy anyone of them.
Top 2. Vaporesso Gen S 220W Kit
Equipped the intelligent Axon chip, GEN S makes advanced devices more accessible to users. The Vaporesso GEN S matches an upgraded NRG-S tank with the GT Meshed and GT4 Meshed coils included, keeping giving extra power for every flavor punch. GEN S truly realizes the power isn't just for the pros.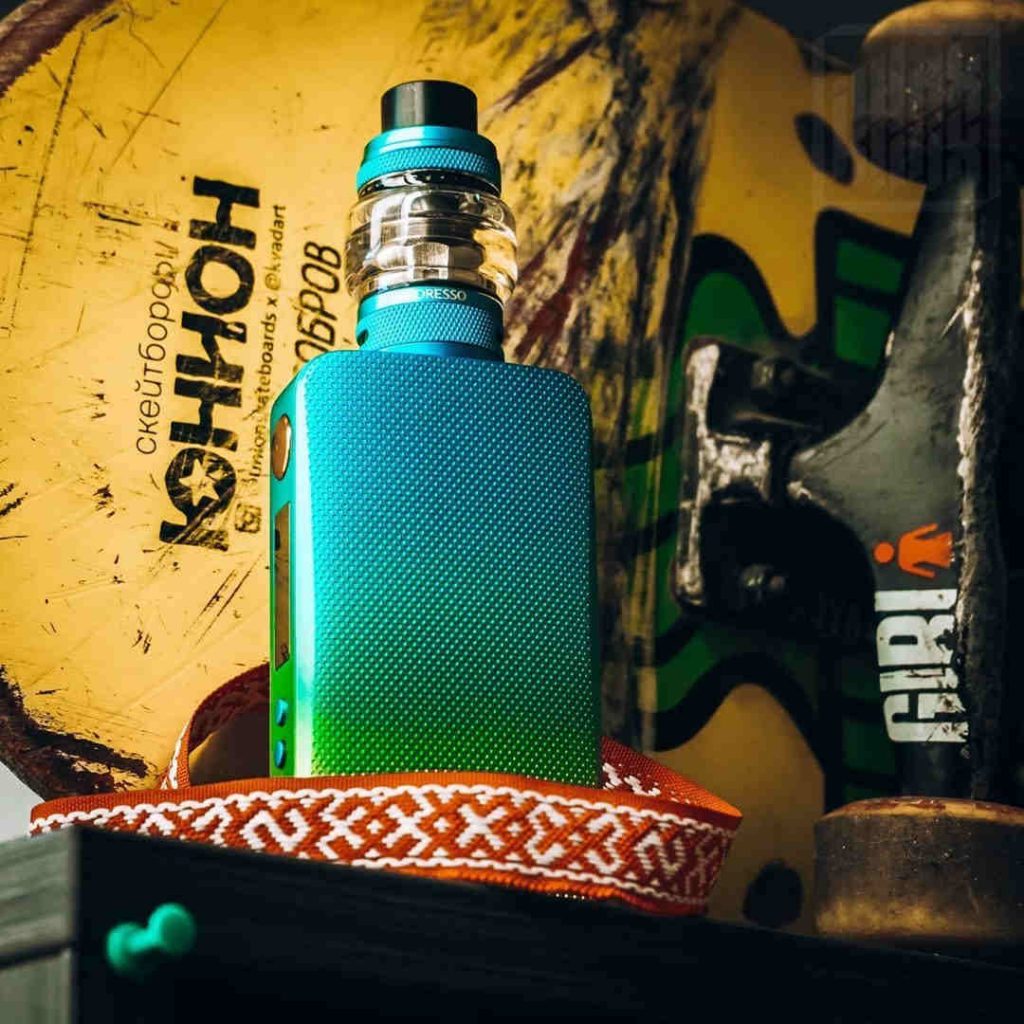 Vaporesso GEN S Kit features & specifications:
Dual 18650 batteries
Max 220W output
8ml NRG-S tank
Top 1. Vaporesso SWAG II 80W Kit
Presenting the second generation of Vaporesso SWAG, giving you more power in the palm of your hand. By adopting a special formulated rubber coating, it is now even lighter and more durable, with a hand feel that will give you next level comfort. AXON Chip inside brings you the incredible Pulse mode, giving you 5x more power in every inhalation. The upgraded GT4 Meshed coil brings dual meshed cores to increase contact area giving denser more flavorful clouds.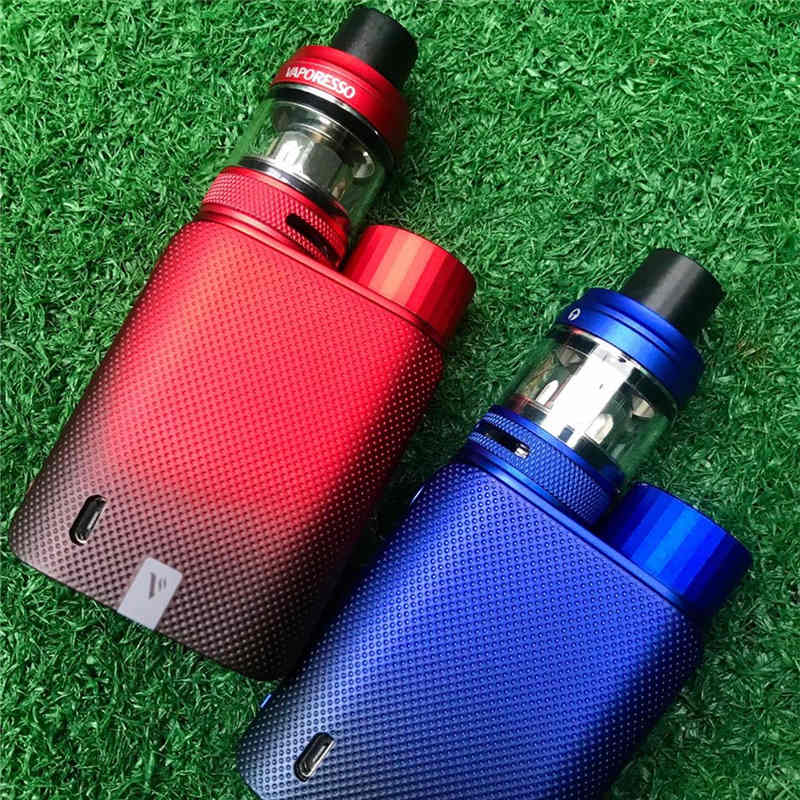 Vaporeso SWAG II features & specifications:
Display: 0.91 inch OLED Screen
Chipset: AXON Chip
Battery: 1*18650 (not included)
3.5ml NRG PE Tank
Vaporesso is another winner, it takes top 2 box mod kits in our list. We believe most of the products in this list will keep their places in 2020.
Coupon Code
That's all of the top 10 best high wattage box mod kits 2020. The list will be updated every month based on our actual sales quantity. Get 10% OFF for all of our best high wattage box mod kits with coupon code: bestvapes.
Other Best Vapes 2020
Are there any other best high wattage box mod kits we missed in the top 10 list? Share your idea in comments below.