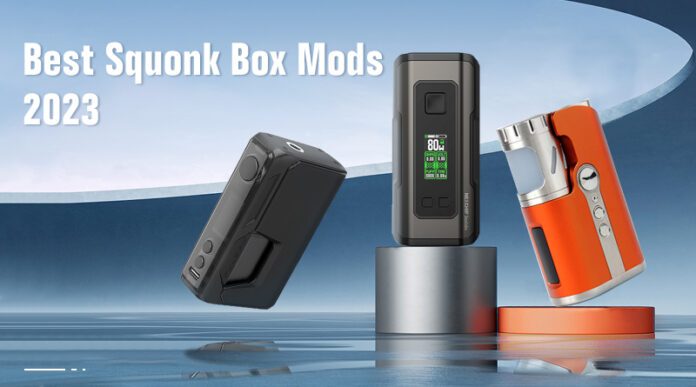 Updated on 8th Feb, 2023 based on our actual sales data in 2023
Squonking is a style of vaping that involves a squonk mod, and a bottom feed rebuildable atomizer, generally a RDA. It's aimed at any style of vapers, with products available to cater to everyone's needs, but more specifically people who are looking for an 'all in one solution'. The bottles contained within squonkers tend to be of large capacities, doing away with the need to carry around separate bottles of juice through your day.
Based on our actual sales data, here we list the top 3 best selling squonk box mods, hope it help you to pick the right squonk box mod! We will update the data every 3 months, and also we offer a 10% off discount coupon code for those best selling squonk box mods 2023 at the end of this post.
Top 3. BP MODS Tomahawk SBS Squonker 18650 Mod
It's the first time that BP MODS Tomahawk SBS Squonker 18650 Mod appears in this top list.
BP Mods hits hard with the Tomahawk SBS/Squonk Mod works with a single 18650 battery with 2 possible way to use this device as a standard SBS mod or squonk mod thanks to the included squonk bottle adapter with a maximum power of 60 watts this device in SBS configuration accepts tanks with a maximum diameter of 24mm.
One of the wide side walls is equipped with a control panel, consisting of a round power button and a pair of adjustment keys. The display is located on the rounded side. The opposite side is occupied by a USB port. In addition, a battery cylinder with a rotating cover is placed on the back.
The output power can vary from 5 to 60 watts. Furthermore, it can be operated in preheat mode as well as with temperature control and Bypass. The Tomahawk SBS & Squonk Mod requires an external 18650 battery (not included). Charging is done via a USB Type-C port with a current of 2A. If necessary, the squonker can be converted into a normal SBS mod by removing the silicone tank.
BP MODS Tomahawk SBS Squonker 18650 Mod Features & Specifications:
Dimensions: 76.848.327 mm
Weight: 120g without battery
Materials: Aluminum Alloy + SS304
Tank volume – 5.5ml
Power range: 5 – 60W
Battery: 18650(not included)
Charging: 5V 2A
Materials: Aluminium alloy + SS304
Resistance 0.05 to 5.0 ohms
---
Top 2. Wotofo Profile Squonk Mod
Wotofo Profile Squonk Mod was ranked in top 3 in our last update, now it climbed to the 2nd place.
Profile Squonk Mod, brought to you by Wotofo & Mrjustright1. It is an 80W squonk mod, but it can be transformed into a non-squonker which is able to output 200W max power! Just take out the squonk bottle and add an 18650 battery there. So in single battery mode, it is a squonk mod, and in dual battery mode, it is a regular high wattage mod. Easy to switch and easy to use. Equipped with nexCHIP technology, the Profile Squonk Mod has an instant fire speed of 0.001s. And all safety protections are built in. The mod features a simple-to-navigate interface with 6 theme colors, plus fire key lock function, wattage lock function, and 2A fast charging through type-c port. The squonk bottle is 7ml in capacity, which is large enough for a long lasting use. It is made of 100% food-grade silicone with leak-proof seal design on the opening. All the solid and clicky buttons are placed on the mod with ergonomic consideration, comfortable to grip and easy to reach.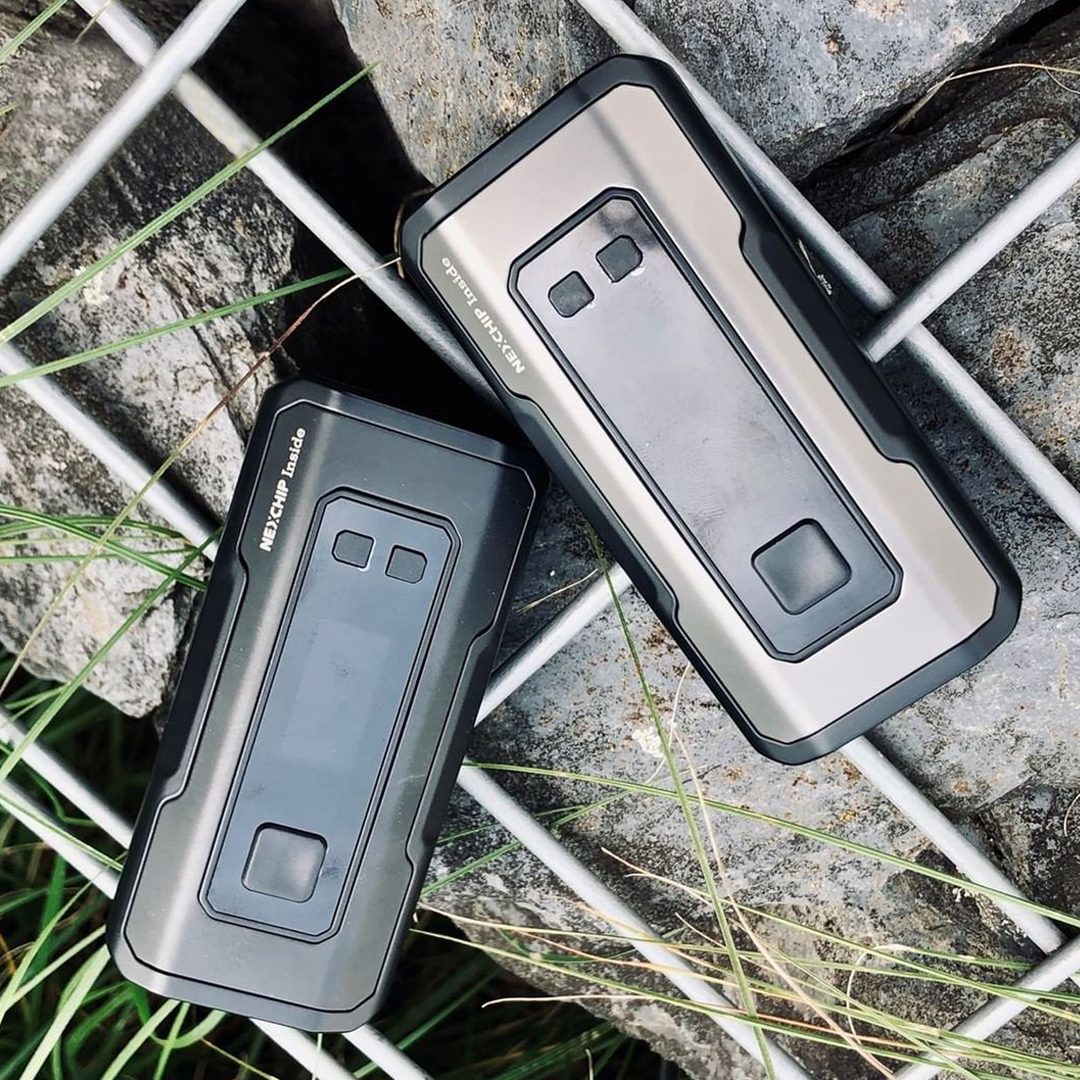 Wotofo Profile Squonk Mod Features & Specifications:
Dimensions: 93.85(L)*44.4(W)*30(THK) mm
Squonk Bottle Capacity: 7ml
Display: 0.96 inch TFT Screen
Main Material: Zinc Alloy + PC
Connection: 510 connection
Battery Type: single / dual 18650 battery (not included)
Output Power: 5-80W in single battery mode
5-200W in dual battery mode
Maximum Output Voltage: 4.2V
Standby Current: <300uA
Pass-through Charging: Supported
Charging Current: DC 5V/2A
Charging Port: Type-C
---
Top 1. Vandy Vape Pulse V3 95W Squonk Mod
It's the first time that Vandy Vape Pulse V3 95W Squonk Mod appears in this top list.
The Vandy Vape Pulse 3 Box Mod, offering a 5-95W output range, TC mode, and utilizes a soft touch squonk bottles to deliver eJuice to bottom-fed RDAs. features easy fill bottle, and waterproof chip/PCB. The panel is replaceable, Pulse V3 Mod supports 21700 battery, and 18650 battery with 18650 adapter.Equipped with a waterproof chip, the Pulse 3 has much potential, delivering power from the single battery in wattage, temperature control, or bypass mode to allow novice or advanced vapers excel with their preferred atomizers.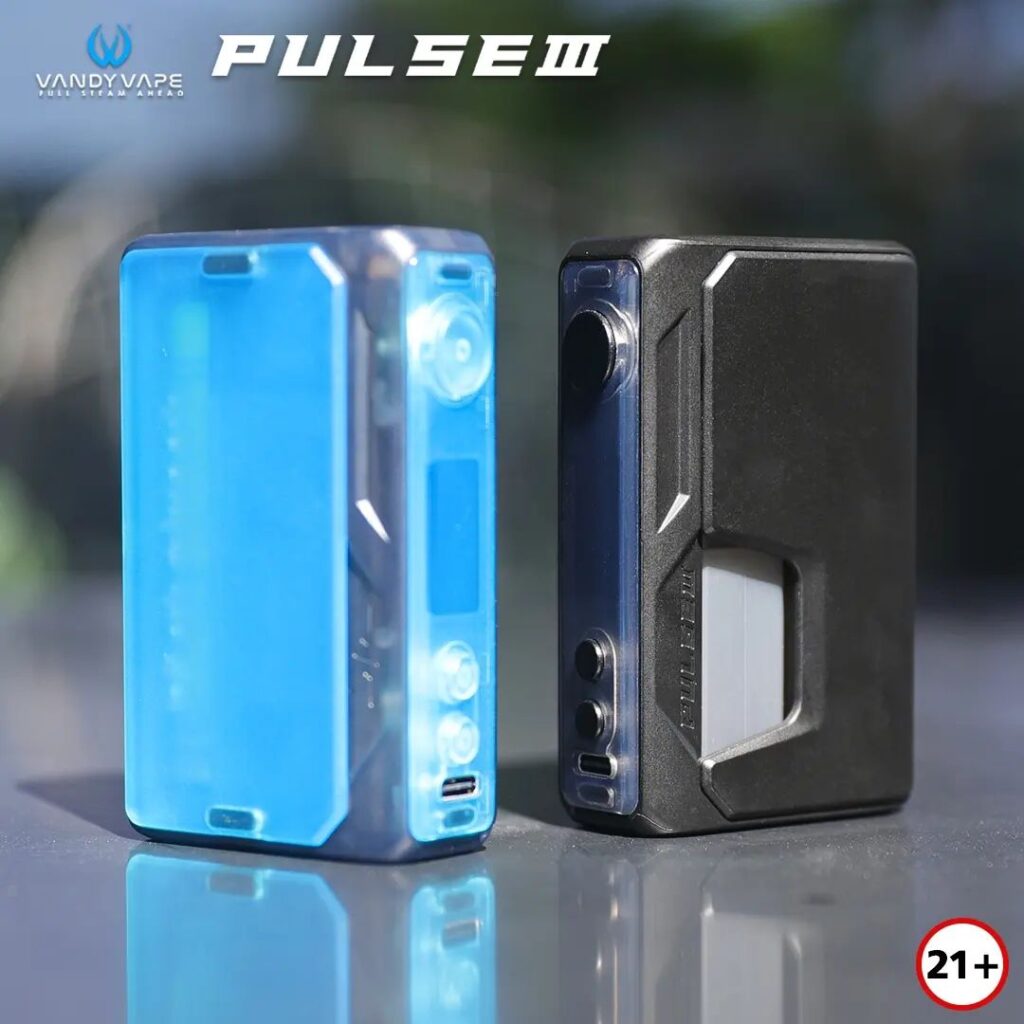 Vandy Vape Pulse V3 95W Squonk Mod Features & Specifications:
Size: Length: 52.5mm, Height: 92.5mm, Width: 26.2mm
Vaping Time: 10S
Battery: 21700 battery, or 18650 battery with (18650 adapter), battery is not included
Output Power: 5W-95W
Output Voltage: 0.5-6.0V
Quiescent Current: <20UA
Working Mode: WW/BPNV/TC
TC Control: 200-600F/ 100-315C
Charging Input Voltage: 5+0.25V
Atomizer Resistance: 0.05-3.0Q(+5%)
Charging Input Current: 1000MA(+5%)
Maximum Output Current Protection: 34A
Color: Black, Frosted Blue, Jelly Yellow, Frosted Black, Frosted Purple, Mint Green
---
Will Squonking Be For Me?
If you already use rebuildable atomizers and enjoy the DIY fun, trying out a squonker is a good choice. I would recommend squonking to everybody, beginner to experienced vaper. It's something that every vaper should try at least once due to the excellent all in one solution it provides.
If you're new to SQUONK, please check our ultimate squonking guide here to squonk like an experienced squonker.
Coupon Code
That's all our 3 best Squonk box mods 2023. The list will be updated every 3 months based on our actual sales quantity. Get 10% OFF for all of our best RDTAs with coupon code: bestvapes.
Other Best Vapes 2023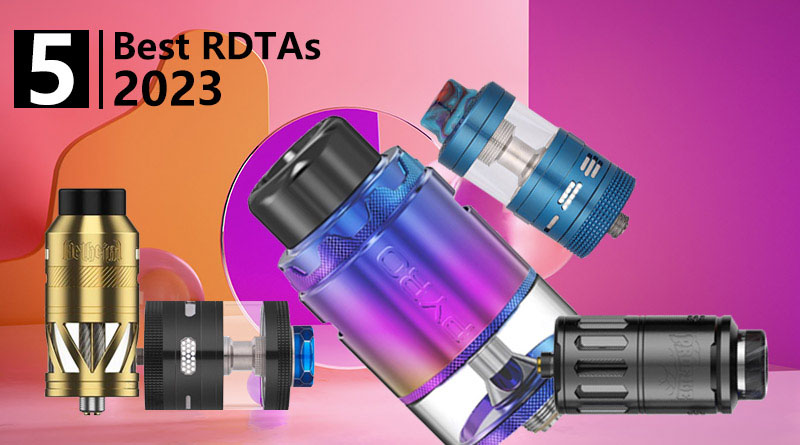 Do you have a Squonk Mod? Let us know what it is in the comments below!