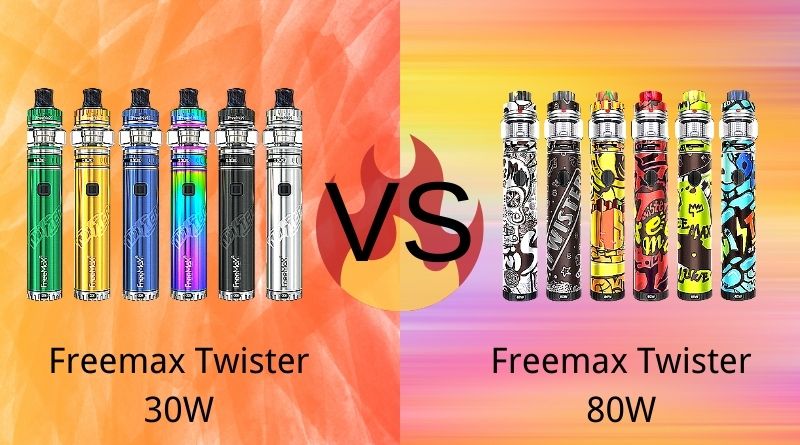 Freemax Twister 80W, one of the best starter kits in early 2019, and now Freemax released a new Twister 30W with a brand new tank. Why they lower the wattage to 30W, what are the differences between the Twister 80W and 30W? We will give you the answer in this post.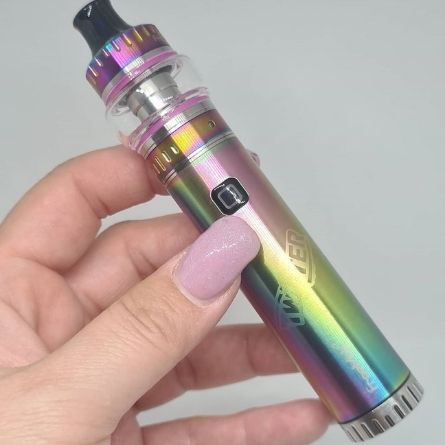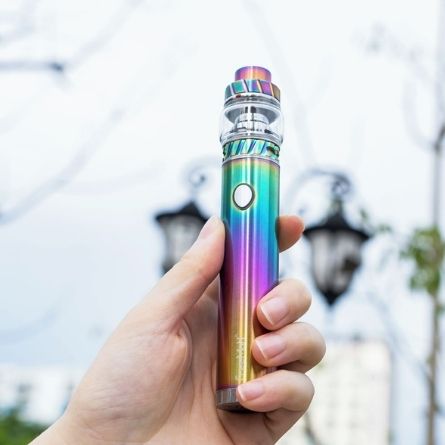 These two products are all arms with some similar apperance, material on both device are made from stainess steel. Looks similarlly to each others right? But What's different? Through reading following content, you will find out the details.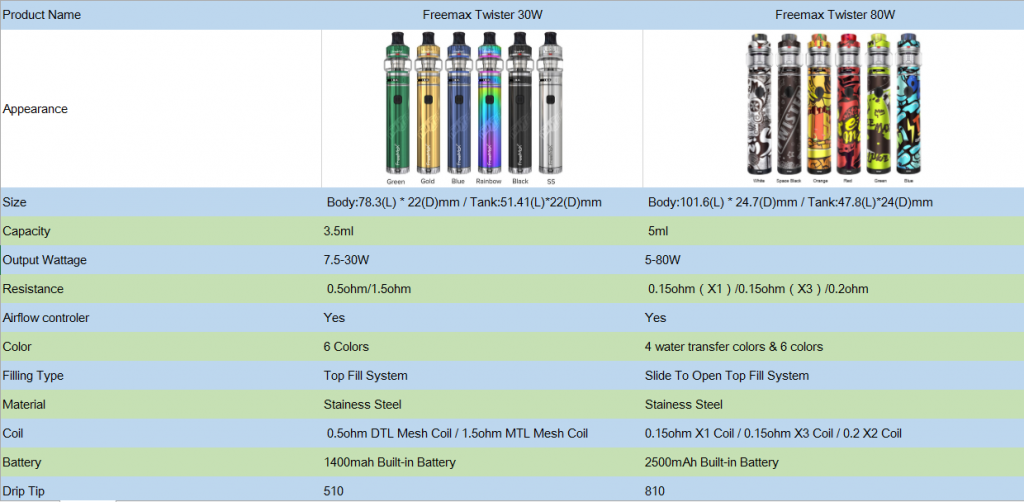 Differnces:
Twister 80W came with a Mesh subohm tank, which is for cloud chasing;
Twister 30W comes with a Fireluke 22 tank with 2 MTL coils, it is a friendly pen kit for starters & ex-smokers. This is also the main reason why they released a 30W kit.
Previously we have shared another post to show the differences between Freemax Fireluke 3 and Freemax M Pro 2. Check this post to see the itty-bitty differences between those two Freemax's tanks.