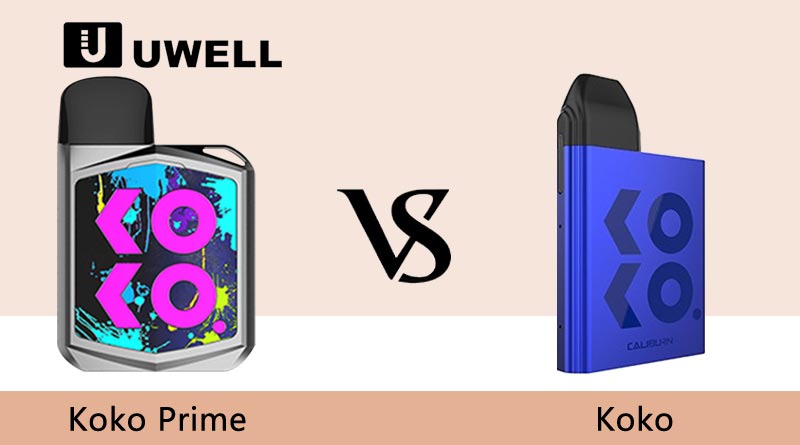 Previously Uwell just released the new Caliburn G with replaceable coils, and we have a comaprison between the Caliburn G and the original Caliburn. Now they upgraded the Caliburn Koko to the new Caliburn Koko Prime with the Caliburn G replaceable coils. Except the replaceable coils, lets see other upgrades in this post.
Here we go:
Unreplaceable
1.2ohm & 1.4ohm pod
Summary
Both products are the same in below points: 2ml pod capacity, top filling, draw activated & total colors.
The new Koko Prime is slightly bigger in size, but comes with a bigger battery capacity than the original Koko. And the Koko Prime coil resistances are lower. Bigger battery capacity & lower coil resistance allow the Koko Prime to have a higher wattage output.
The replaceable coils will definitely help save money, while you may spend this saved money to the replaceable colorful panels of Koko Prime.
Another improvement is the USB C charging port, its 2020, USB C should be a common setup for all vape devices.
Will you upgrade your Caliburn Koko to the new Koko Prime? Share us your ideas in comments below.