Wotofo NexMESH Pro VS NexMesh Tank
Sub-Ohm vaping refers to use an e-cigarette containing a coil with a resistance less than 1.0 Ohm. However there are quite a lot Sub-Ohm tanks in the market. Are you tired of comparing between different products? This time we are going to make it as simple as possible to figure out the best features of product for you.
Today, we are going to compare Wotofo NexMESH Pro VS OFRF NexMesh. The NexMesh Pro is an upgraded version of NexMesh, lets check out what has been improved.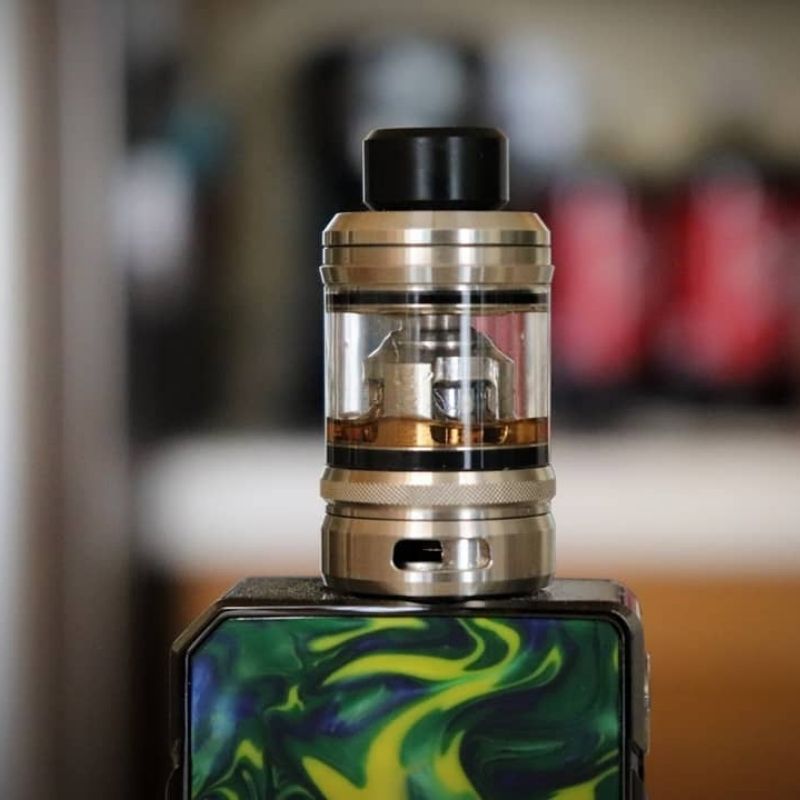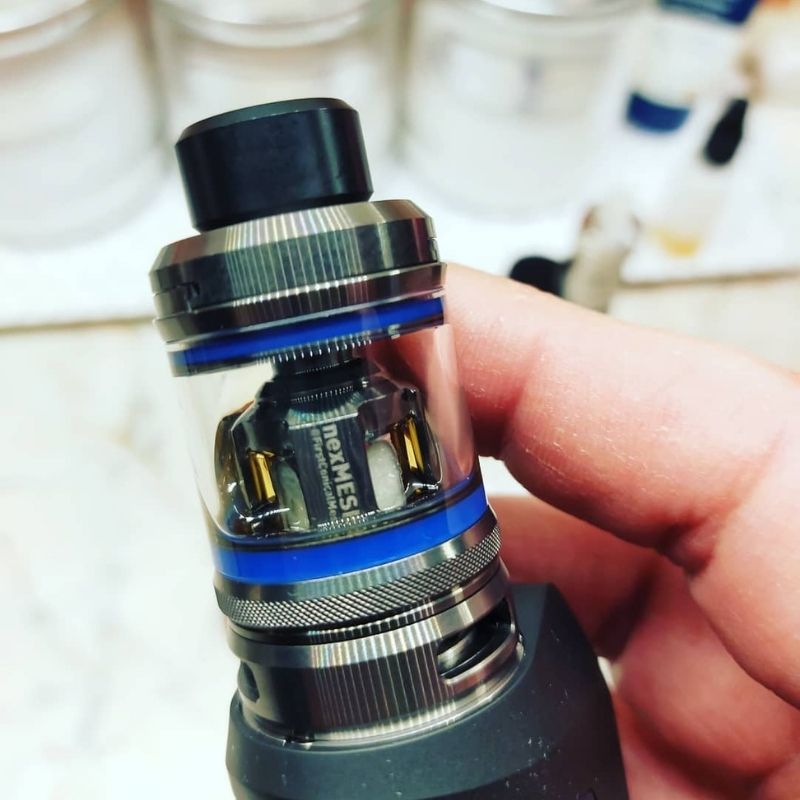 These two products are all arms with large capacity atomizer that is available to vape longer. There are some similar features. Through reading following content, you will see the details.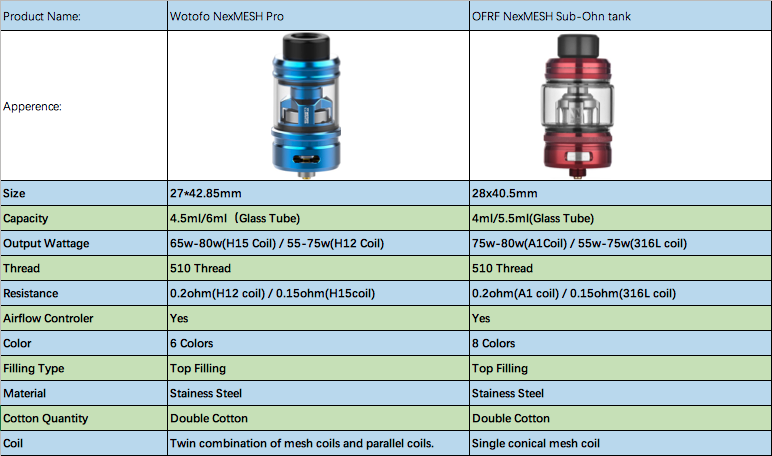 Differences:
Reading through this sheet, We could easily find out that the upgrated Nexmesh Pro has better advantages than Nexmesh. The coil has been upgrated with a twin combination of mesh coil and parallel coils. However all of the Coils are NOT interchangeable . NexMesh pro brings a wider output wattage range with H15 coil, which is the world's first tank with a combination of mesh coils and parallel coils.
Summary
NexMesh sub ohm tank is listed in 2nd place of our 10 Best Sub Ohm Tanks 2020, we believe the new NexMesh Pro will be another best seller for sure.
Each Wotofo NexMESH Pro contains:
1pc NEXMESH Pro Tank
1pc H12 Single Conical NEXMESH Coil
1pc H15 Dual Coil
1pc Bubble Glass Tube
1pc Accessory Bag
1pc User Manual
Each OFRF NexMESH contains:
1pc nexMESH Sub-Ohm Tank(0.20ohm A1 nexMESH Coil Coil Pre-installed)
1pc Extra Tube
1pc Extra Coil
1pc User Manual
1pc Bag Extra O-rings
1pc OFRF Sticker