Australia Cigarette Price Increased 12.5%
"Australian smokers will need to afford an extra 12.5 per cent for their cigarettes from Tuesday 1 September as the tobacco excise increases. "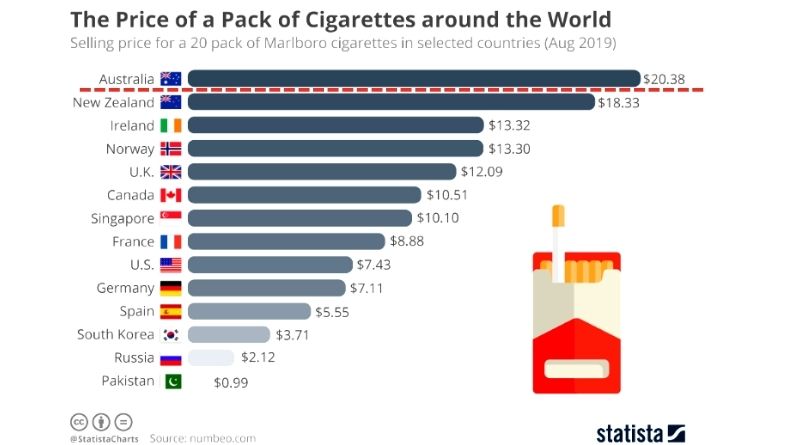 Australia is the world's most expensive country in which to be a smoker, with one pack alone tearing a hole of almost US$20 in an Australian smoker's wallet.
Even worse, since 1st September, successive tax hikes from April 2010 have pushed the price of cigarettes higher, with today's hike meaning a 25 pack of Marlboro Gold cigarettes will cost $48.50, while the average 20 pack will cost around $35 (Dean, 2020). Cancer Council Victoria believes the taxes do contribute to declining smoking rates the tobacco tax contributes around $17 billion to tax revenue in Victoria.
Since April 2017 there were large number of smokers has given up smoking cigarette. Partially of them quitted, Some others chose to use E-cigarette products as a substitute good to cigarette. Based on statistic from ATRHA, above 1.2% of adults current vaping in Australia, due to E-cigarette costs less than tobacco and cigarettes. HealthCabin is your trustworthy one-stop superstore to shop the latest and best-equipped vaping devices and e-liquids.
If you're new to vaping, here is a full nicotine e-liquid guide in Australia, which will help you get involved in some troubles related to government policies.