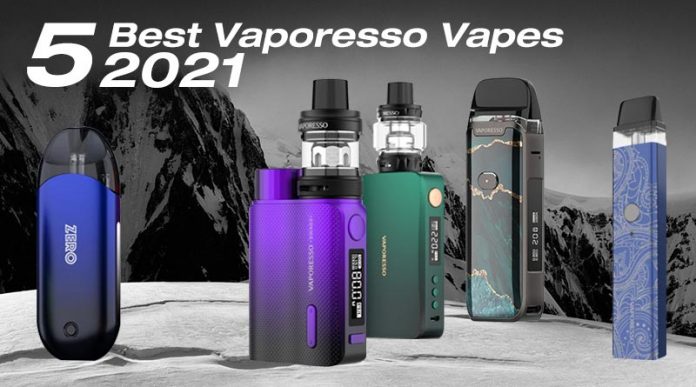 Updated on 1st Jan, 2021 based on our actual sales data in 2020 (1st Jan to 30th Dec)
Vaporesso, one of the 5 Best Vape Brands 2021, has built numbers of innovative vape devices, including mods, tanks, vaping kits. Most of the devices are very pupular among the vaping community, but not all of them. So which Vaporesso vapes are worth to buy? Check out our list of 5 Best Vaporesso Vapes! Based on our actual sales quantity in 2020, we are here to share our 5 Best Vaporesso Vapes 2021 for your reference. We have listed 5 Best VOOPOO Vapes 2021, 5 Best SMOK Vapes 2021, 5 Best Geekvape Vapes 2021 & 5 Best Uwell Vapes 2021.
Please feel free to check our top 5 Best Vaporesso Vapes 2021, discount coupon code is available at the end of the post.
Top 5. Luxe PM40
Vaporesso Luxe PM40 was ranked in top 5 in our last update, and it keeps the same position in this update.
Vaporesso LUXE PM40 focusing on a good flavor experience, a multi-function device suitable for sub-ohm vape. LUXE PM40 has a stylish and compact appearance, with holographic IML panels on both sides, exquisite and elegant. Powered by a large 1800mAh built-in battery it offers up to a full day of vaping when charged, with 2A fast charging. Responsible for the outstanding performance of LUXE PM40 is the new AXON 2.0 chipset, which produces a maximum power of 40 watts. Not only a fast ramp-up, but also protection against issues including overcharging, overheating, and a 10-second cut-off. AXON 2.0 chipset has multiple modes and powerfully customizable functions. F(t) Mode – Increase the output voltage and cover a wider temperature range. Guarantee a better taste; Pulse Mode – Increase the current every 0.02 seconds to improve the taste; ECO Mode – Trying to extend battery life; VV – Manual voltage setting; POWER – Classic variable wattage; innovative turbo-boosting feature – for increased power output and consistent flavor.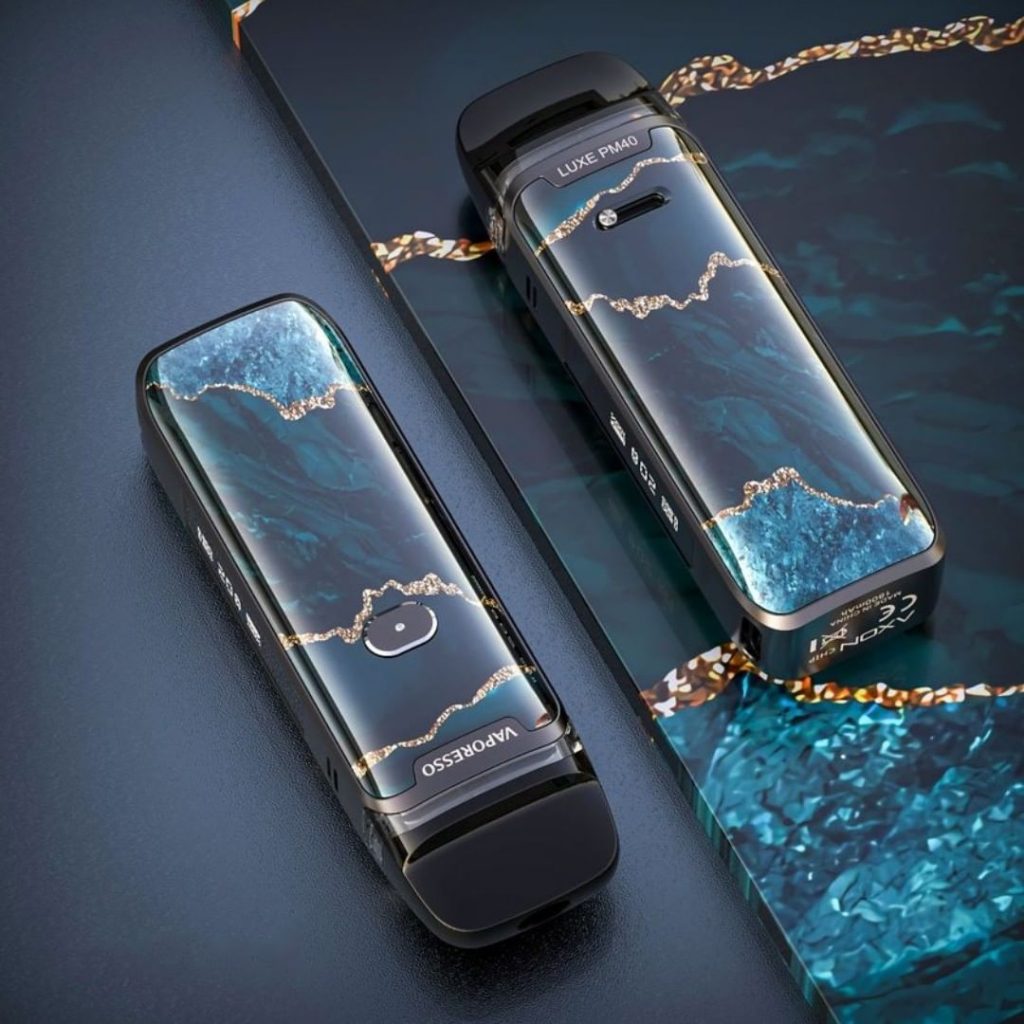 Vaporesso Luxe PM40 features & specifications:
Size: 96.45mm * 30.6mm * 21.5mm
Battery: 1800mAh built-in battery
Output Power: 5-40W
Chipset: AXON 2.0 Chipset
Display: 0.69 inch OLED Screen
Charging: USB Type-C, 5V/2A
Pod Capacity: 4ml
Coils: GTX 0.6ohm Mesh Coil (20-30W); GTX 0.8ohm Mesh Coil (12-20W)
---
Top 4. Zero Care Pod
It's the first time that Zero Care Pod appears in this top list.
Vaporesso Zero Care is well-known as the pacemaker of the refillable Pod system. Coming with an extra mesh pod and four eye-catching colors make it more invincible now. You'll experience the perfect flavor delivery and throat hit with this new pod. Besides, the unique CCELL pod is optimized for higher nicotine satisfaction. The innovative filling system – Press to Fill (PTF TM ) makes refilling as simple as it gets, significantly reducing leakage.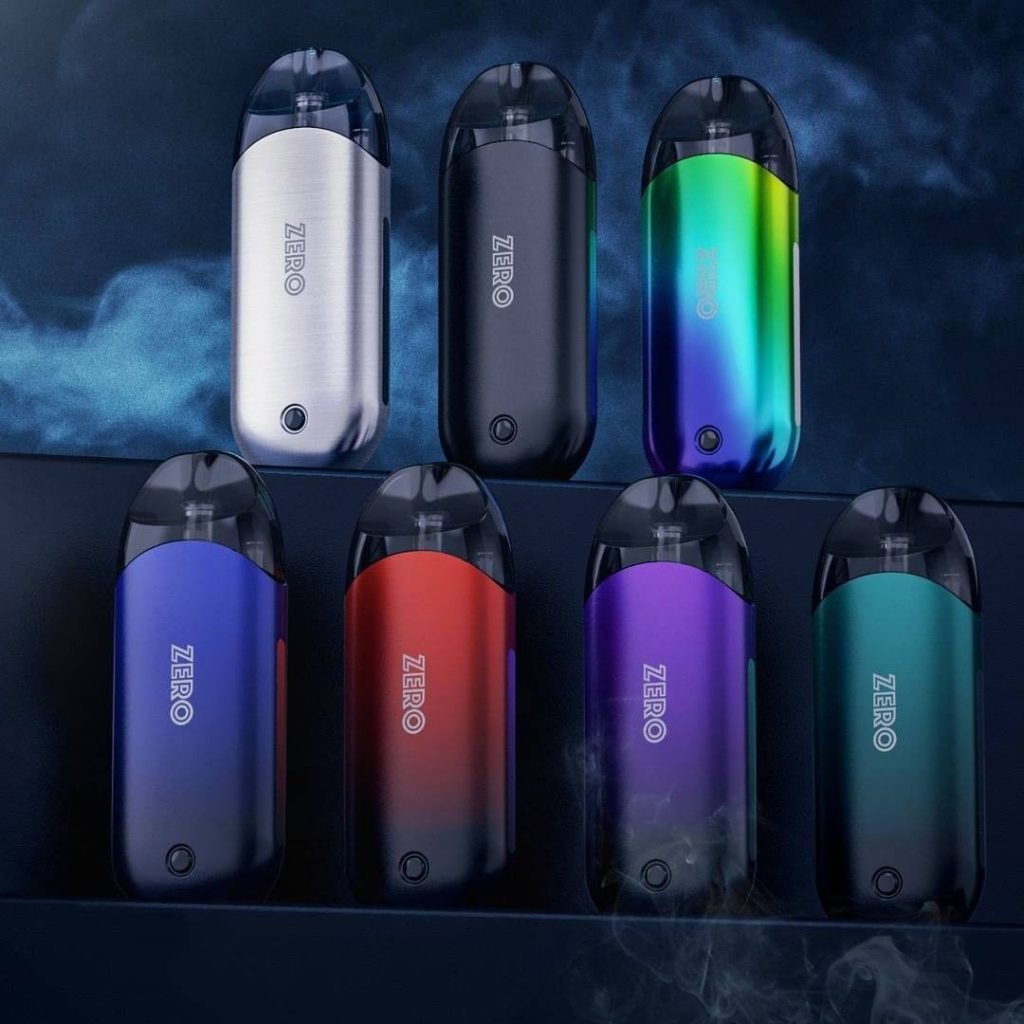 Zero Care Pod features & specifications:
Dimension: 80.2*31.0*13.5mm
Pod: 1 * ZERO CCELL Pod (1.3ohm), 1 * ZERO MESH Pod (1.0ohm)
Pod Capacity: 2ml
Battery Capacity: 650mAh
Power: 3-level Adjustable Power
Charging: DC 5V/1A, Micro USB
---
Top 3. Gen S
Vaporesso Gen S was ranked in top 3 in our last update, and it keeps the same position in this update.
It is also listed in our 10 Best High Wattage Kits!
Equipped the intelligent Axon chip, GEN S makes advanced devices more accessible to users. The Vaporesso GEN S matches an upgraded NRG-S tank with the GT Meshed and GT4 Meshed coils included, keeping giving extra power for every flavor punch. GEN S truly realizes the power isn't just for the pros.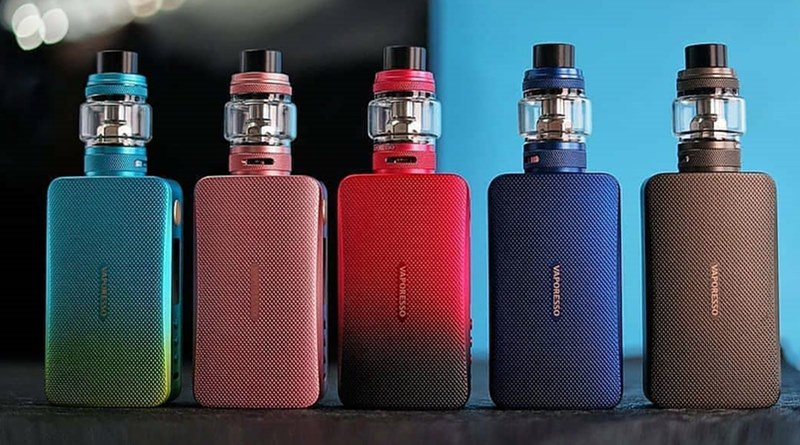 Vaporesso Gen S features & specifications:
Dimensions: 146mm * 54mm * 30mm
Tank Capacity: 8ml/2ml
Output power: 5-220W
Resistance range: 0.03~5Ω
Charging current: 2.5A
Filling Type: Top Filling
Thread: 510 thread
Coil:GT4 Meshed coil (0.15Ω, 50-75W); GT Meshed coil (0.18Ω, 50-85W)
---
Top 2. SWAG II
Vaporesso SWAG II was ranked in top 2 in our last update, and it keeps the same position in this update.
It is also listed in our 10 Best High Wattage Kits!
Presenting the second generation of Vaporesso SWAG, giving you more power in the palm of your hand. By adopting a special formulated rubber coating, it is now even lighter and more durable, with a hand feel that will give you next level comfort. AXON Chip inside brings you the incredible Pulse mode, giving you 5x more power in every inhalation. The upgraded GT4 Meshed coil brings dual meshed cores to increase contact area giving denser more flavorful clouds.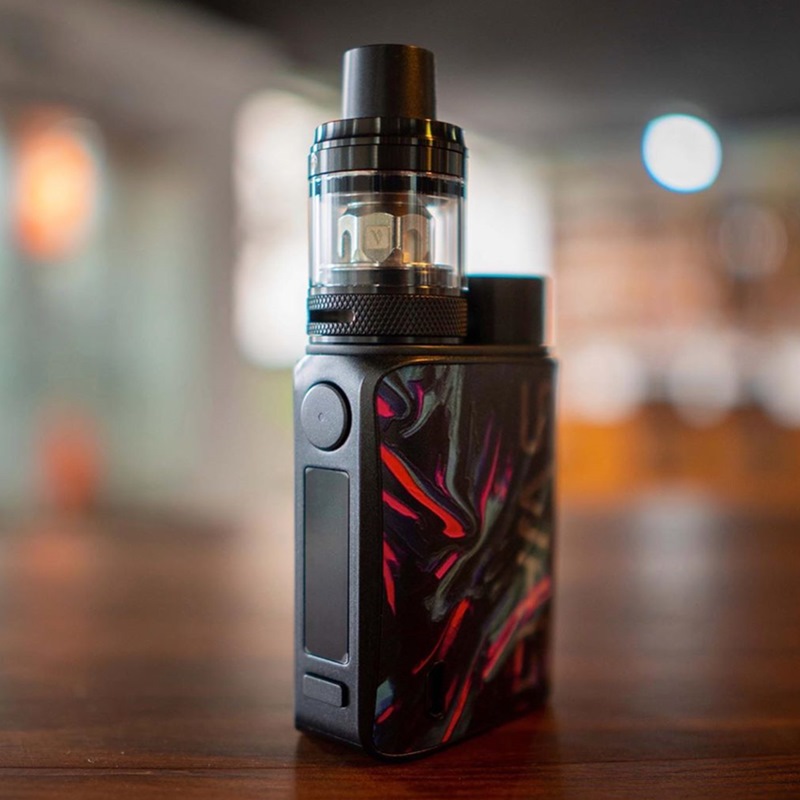 Vaporesso SWAG II features & specifications:
SWAG II Mod
Dimensions: 50*25*75mm
Resistance: 0.03-5.0ohm
Output Power: 5-80W
Charging Current: DC 5V/2A, Micro USB
Display: 0.91 inch OLED Screen
Chipset: AXON Chip
Battery: 1*18650 (not included)
Battery Compatibility: 510
Tank Compatibility: Max 25mm
NRG PE Tank
Dimensions: 25*50mm
Capacity: 3.5ml
Coil: 0.15ohm GT4 Meshed Coil (50-75W), 0.5ohm GT CCELL Coil (25-35W)
---
Top 1. XROS
Vaporesso XROS was ranked in top 1 in our last update, and it keeps the same position in this update.
It is also listed in our 10 Best Pod Systems!
XROS is a unique vape that brings you an unparalleled customizable experience. By adopting well-developed MESH pods and an adjustable airflow control system, XROS maximizes the effectiveness of flavour and nicotine satisfaction. The mighty power of an 800mAh battery is built into a slim body with a classic stainless design. With Type-C fast charge, it only takes 45mins to be fully charged, which can provide 20W max output and 2ml pod cartridge. Single hand refilling with a visible pod enhances your entire experience, especially with the ability to vape by auto-draw or press-to-fire with the dual-firing mechanism. VAPORESSO XROS, an outstanding invention devoted to crossing the limits of the existing MTL devices.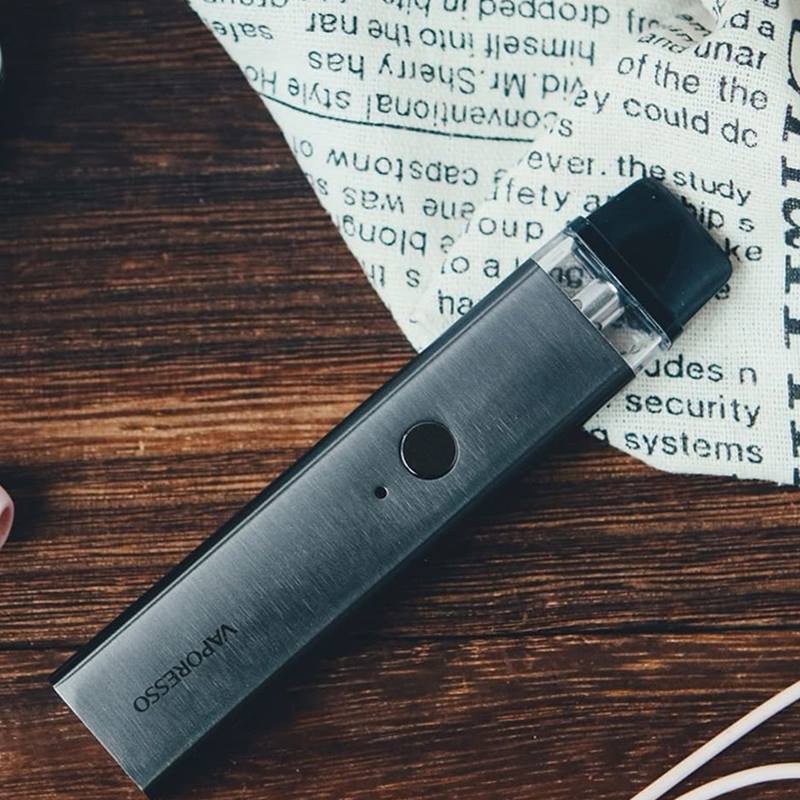 Vaporesso XROS features & specifications:
Dimensions: 112*23*13mm
Cartridge Capacity: 2ml
Cartridge Resistance: 1.2ohm Mesh POD; 0.8ohm Mesh POD
Battery Capacity: Butid-in 800mAh
Battery Output Power: 11W/16W
Charging: Type-C, 5V/1A
Color: Silver, Matte Grey, Blue, Rose Pink, Sky Blue, Rainbow
---
Coupon Code
That's all our 5 Best Vaporesso Vapes 2021. The list will be updated every month based on our actual sales quantity. Get 10% OFF for all of our best Vaporesso Vapes with coupon code: bestvapes.
Other Best Vapes 2021
Are there any other best Vaporesso vapes we missed in the top 5 list? Share your idea and experience in comments below.