Some of the electronic cigarette brands remain popular among the vapors though more and more new brands hitting the market. VOOPOO is one of them, which produces lots of hot vapes. Previously we have listed the top 5 Durable Vape Kits & Devices 2020 and 10 Best High Wattage Box Mod Kits 2020 from different brands. Based on our actual sales quantity in 2020, now Healthcabin is here to share our 5 Best VOOPOO Vapes 2020 for your reference. This data will be changed every month.
Please feel free to check our top 5 best VOOPOO Vapes 2020, discount coupon code is available at the end of the post.
Top 5. VOOPOO Drag Max
VOOPOO Drag Max is made of soft leather and cold tough metal, ergonomic size, the collision of leather and metal brings a luxurious, comfortable, and durable holding experience. DRAG Max is powered by two external 18650 batteries to provide long-term standby energy. And equipped with a fast-charging system, 5V/2A Type-C fast charging can increase the charging speed by 50%. Stay powered for all-day long. Drag Max will be the ultimate solution for performance and ease of use.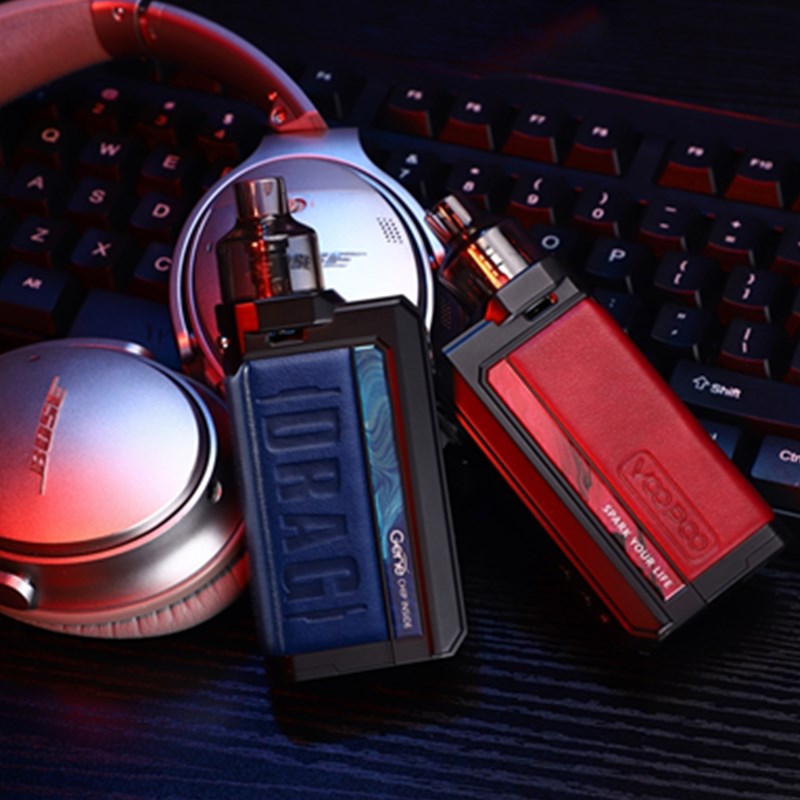 VOOPOO Drag Max features & specifications:
Dual 18650 Batteries
5V/2A Type-C Fast Charging
Max 177W Output Power
Brand New GENE.FAN 2.0 Chip
SMART mode for beginners
Power-free RBA mode desired by professional players
Dual UI Theme Interfaces
PnP Magnetic Atomizer
Suitable for Multiple PnP Models(PnP Pod/PnP MTL Pod/PnP RTA Pod)
Compatible with All PnP Coils
---
Top 4. VOOPOO Argus GT
VOOPOO Argus GT Kit is driven by dual 18650 batteries which can deliver up to 160W power. And it is compatible with all PnP Coils.it has the Gene.TT Chip,GENE.TT, the perfect combination of performance and fun, has the powerful performance of fast ignition and high burst , and also provides intelligent functions such as SMART and TC mode(TI/NI/SS).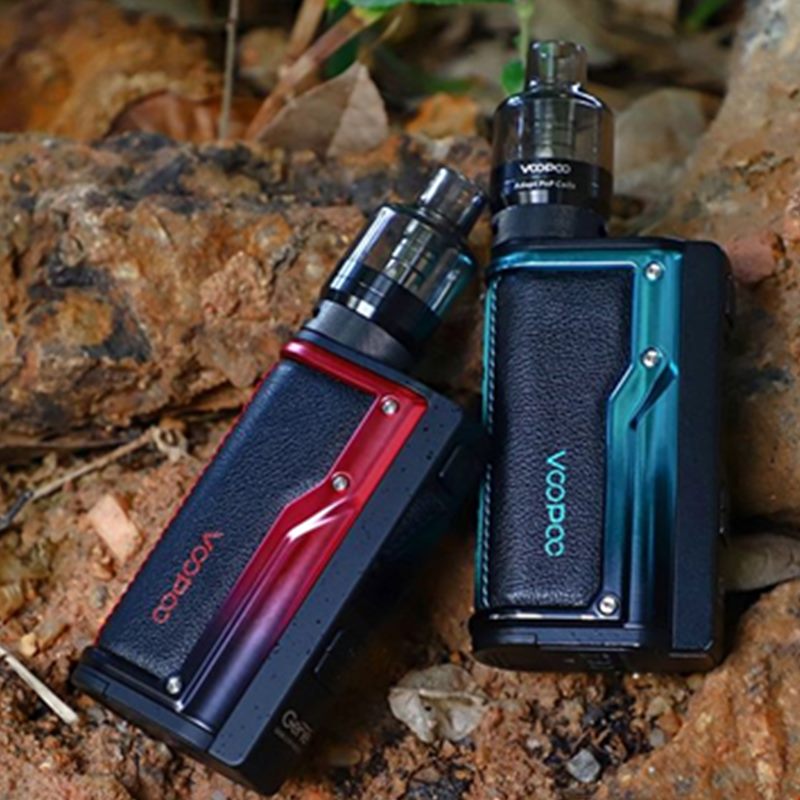 VOOPOO Argus GT features & specifications:
60W Max Power Output
2. Transformable PnP Pod Tank
3. Temperature Control Mode
4. Dual 18650 Battery
5. Compatible with All PnP Coils
6. Military Packaging Design
Capacity: 4.5ml (TPD: 2ml)
Material: Stainless Steel+PCTG
Resistance: 0.2ohm (PnP-VM5) 0.15ohm (PnP-VM6)
---
Top 3. VOOPOO Drag 2
VOOPOO Drag 2 Refresh Edition Kit is the new version of Drag 2 that comes with 4.5ml PnP Pod Tank and inherits the classic design of Drag 2. It is powered by dual 18650 batteries with 177W max power. Featuring innovative GENE.FIT Chip, it will provide fast ignition and high burst and support intelligent identification of coil to preventing the coil from burning out. In addition, the FIT mode will bring you better vaping experience with its safety design and long battery life. The PnP Pod Tank can flexibly switch between Pod and Tank and is designed with powerful magnetic absorption that makes coil replacement and oil filling never so simple. The adjustable air 510 base matches almost all of your devices. Drag 2 Refresh Edition is equipped with PnP-VM5 0.2ohm Coil and PnP-VM6 0.15ohm Coil. What's more, it is compatible with all PnP Coils.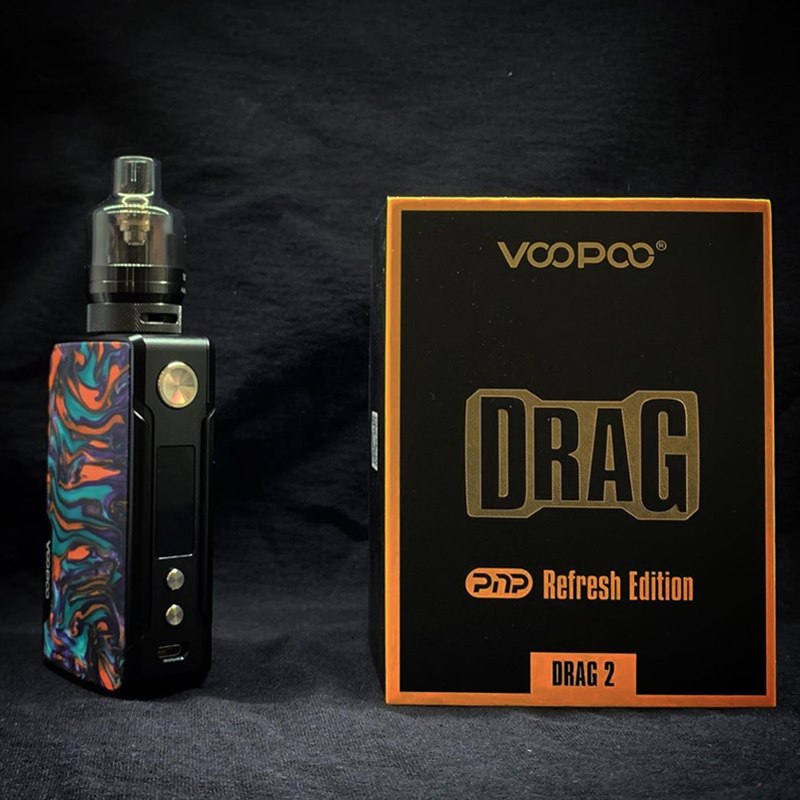 VOOPOO Drag 2 features & specifications:
Innovative GENE.FIT Chip
Transformable PnP Pod Tank
Powered by dual 18650 batteries
Max 177W output
Balance charge with different brand battery
Compatible with all PnP Coils
Magnetic absorption and adjustable air 510 base
Equipped with PnP Coils of 0.15ohm and 0.2ohm
Powerful magnet keep it simple
Safety protections
---
Top 2. VOOPOO Drag S
VOOPOO Drag S is a compact and ergonomic pod mod system kit that consists of a 4.5ml pod cartridge and a 2500mAh built-in battery. As for the pod cartridge, it adopts a bottom refilling design and innovative infinite airflow system for the most comfortable experience. With PnP-VM1 0.3ohm coil and PnP-VM5 0.2ohm coil, it is also compatible with the other PnP coils, which can bring you DL and MTL vaping experience. And regarding to the mod, it features adjustable power in the range of 5 to 60 wattages. Monitored by GENE.TT chip, it can ignite within 0.001s, and also provides intelligent functions such as PUFF recording, SCORE ranking, SMART switching start mode, and so on.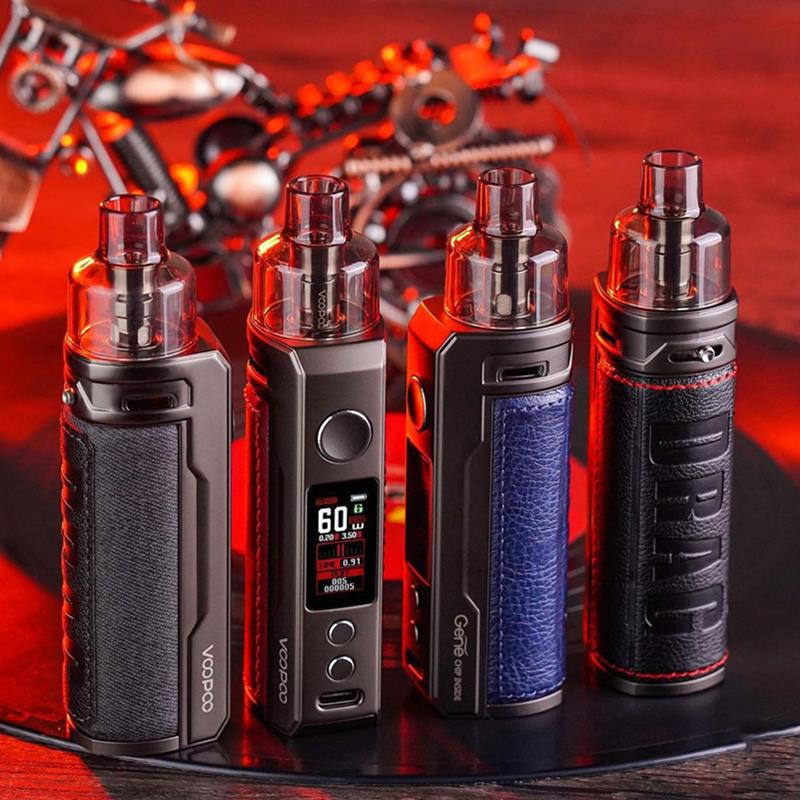 VOOPOO Drag S features & specifications:
Pod Capacity: 4.5ml
Pod Material: PCTG
Coil: 0.2ohm (PnP-VM5); 0.3ohm (PnP-VM1)
Mod Material: Alloy + Leather
Battery Capacity: 2500mAh Built-in Battery
Output Power: 5-60W
Output Voltage: 3.2-4.2V
Resistance 0.1-3.0ohm
---
Top 1. VOOPOO Drag X
VOOPOO Drag X is made of metal and leather, so Drag X is not only soft, but also has advantages of anti scratch, anti perspiration and anti fingerprint. It is powered by single 18650 battery. With the new GENE.TT Chip, Drag X features fast ignition (only takes 0.001s) and high burst. GENE.TT Chip also offers intelligent functions such as PUSS and SCORE ranking mode. In addition, the SCORE ranking mode helps you continuously unlock the new level from "IRON" to "KING" according to the cloud size of each suction. It comes with 5-80W power range to fit your needs and the 80W max power will enable you to make bigger flavorful clouds.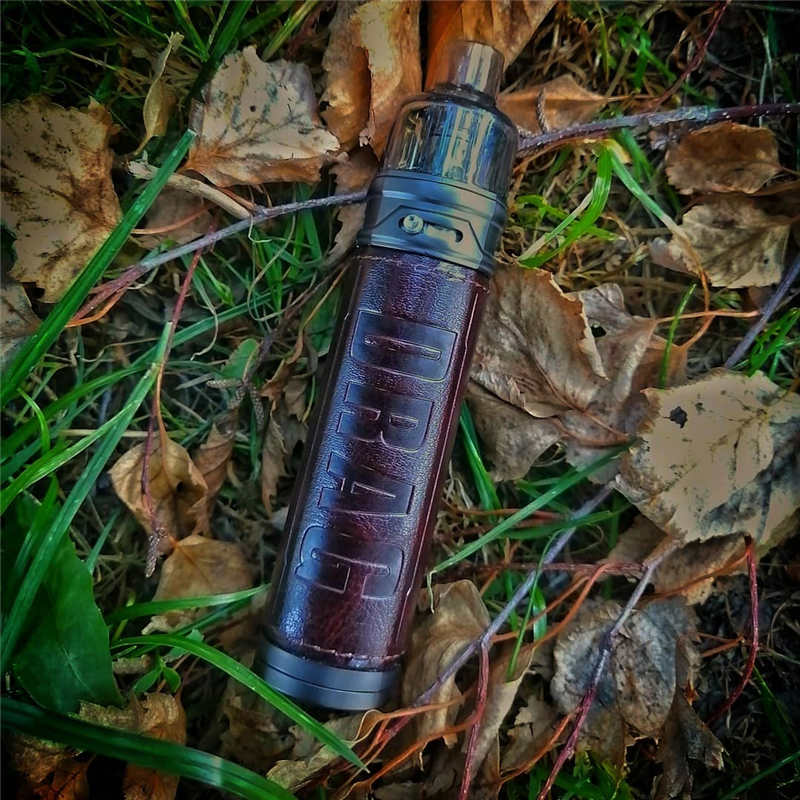 VOOPOO Drag X features & specifications:
Size: 95*32.5*28
Pod Capacity: 4.5ml
Pod Material: PCTG
Pod Resistance: PnP-VM6 0.15ohm, PnP-VM1 0.3ohm
Mod Material: Alloy + Leather
Output Wattage: 5-80W
Output Voltage: 3.2-4.2V
Mod Resistance: 0.1-3.0ohm
Battery Capacity: Single 18650
---
Coupon Code
That's all our 5 Best VOOPOO Vapes 2020. The list will be updated every month based on our actual sales quantity. Get 10% OFF for all of our best VOOPOO vapes with coupon code: bestvapes.
Other best vapes 2020
Are there any other best VOOPOO vapes we missed in the top 5 list? Share your idea and experience in comments below.